Reports to: Technical Manager / Lead Risk Assessor
Based at: Office or home based
Overview of Role:
Undertake our UKAS accredited legionella risk assessment service to our clients [typically healthcare, local authority, education, housing associations, leisure and hospitality and charities]. You'd be required to make arrangements with clients for site support arrangements [induction training and site guides]. As well as the legionella risk assessments, you would be required to complete site schematics to accompany the risk assessment. The format can be simple storage arrangements to full distributions drawings. The onsite annotation and drawing the subsequent drafting using CAD.
We offer other risk assessments which you would be expected to undertake include scalding and burning and full engineering assessments. The delivery will depend on the scope of the contract the client had commissioned.
With all risk assessment projects, you would be expected to liaise with the Project Manager to ensure the project mobilisation is undertaken in a timely manner. Mobilisation will require the preparation of all site associated documentation.
The continued professional development of team members is paramount to the success of the Water Hygiene Centre. You would be expected to achieve your agreed CPD Roadmap and to support, guide and train colleagues and trainees within the business.

Your feedback on project performance, client comments / thoughts shared with you need to be passed on to the Project Consultant so the business can capture, learn, and improve for future projects.
Specification / requirements:

Experience with completing risk assessments [including risk assessments of complex water systems such as hospitals];
Knowledge of water systems – design and / or operation;
Knowledge of applicable regulations and guidance such as COSHH, ACoP L8, HSG274 parts 1-3, S/HTM04-01;
Proficient with Microsoft Outlook / Word / Excel / Teams including good IT skills in general;
Excellent communication skills, a proactive, engaging and a supportive attitude.


Benefits include:
Holiday entitlement starting 23-25 days.

Increasing holiday entitlement each year of service.

Discretionary bonus scheme based on personal performance.

Annual salary review based on personal performance.

Workplace pension scheme.

Cycle to work scheme.

Flexible working.

Individual training and continual professional development plan [based on 1-2 days / month].

Employee reward scheme through Perkbox.

Paid membership to Water Management Society.

50% of phone and internet costs covered.

Out of pocket expenses paid monthly.

Travel mileage is paid in accordance with HMRC.


Key responsibilities and Accountabilities:

1. Mobilise projects, including organisation of travel, accommodation, electronic risk assessment form, arrange site visits, check equipment, liaising with the Project Manager.
2. Conduct Health and Safety risk assessments for onsite work.
3. Operate at all times within the QMS and defined Approved Methods of Work.
4. Conduct Legionella Risk Assessments to UKAS Standards.
5. Act as a representative for the Water Hygiene Centre.
6. Produce all reports accurately and to UKAS standard in a timely manner.
7. Produce schematic drawings and final documentation to be presented to the client.
8. Ensure project objectives are met on time and within budget.
9. Develop ideas for improvement on project processes.
10. Build and maintain a good working relationship with clients.
11. Present completed projects to clients.
12. Attend meetings and liaise with internal departments as and when required to facilitate business and organisational development.
13. Attend training and develop relevant knowledge and skills.
14. Undertake any other tasks as requested and deemed consistent with the role.
15. Monitor and report your Gateway 2 Compliance to the SMT.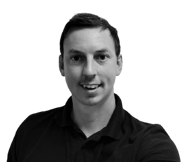 "

The Water Hygiene Centre has a fantastic togetherness with staff always happy to help each other both with problems and personnel self-development. In whole i'd say the difference is the professionalism and drive everyone has, Its clear you're in a team, an individual and not just a number" - Neil Bielby, Technical Manager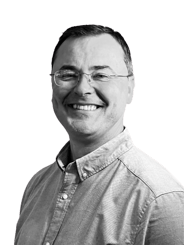 "I have been with the company nearly 3 years. During my interview, I was told that the environment was like a family, I thought 'Yeah, Yeah heard that before'!
But it truly is. Everyone is so friendly, everyone gets along, we are all supportive of each other and we all get stuck in to the challenges that working life brings. All these factors make coming to work easy and enjoyable and helps me to love the work that I do" - Steve Simpson, Lead Risk Assessor