Course Overview
Our Authorised Persons training course supports those with the day to day operational responsibility of water systems and is accredited with CPD and recognised by ILM, part of the City & Guilds Group.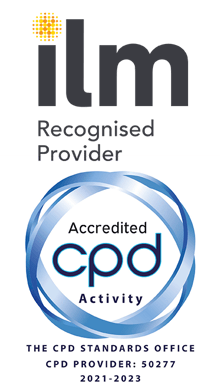 The Authorised Person (AP) has operational responsibility for the water service. They will be qualified, sufficiently experienced and skilled to fully operate the service, including its maintenance. This role involves maintenance of records, quality of service and system safety (integrity). The AP oversees the routine testing of the water, storage and distribution system. The AP establishes and maintains the roles and validation of CP's (Competent Persons), who may be employees or appointed contractors.


The training course is of vital interest for all individuals who are responsible for the management of Legionellosis and particularly those who are involved in the design, operation, monitoring and maintenance of building water systems.

We will provide the AP with a thorough understanding of the risks posed by Legionella and explore the key requirements for design, operation, monitoring and maintenance of water systems to control such risks.


Topics covered on the course will include:
The requirements for growth of Legionella, interactions of Legionella with other microbiota
Factors affecting the accumulation of biofilm
Effectiveness of biocides against Legionella, protozoa and biofilm
When to use biocides, selection of biocides
Effectiveness of temperature as a Legionella control method
Cold and hot water storage design and upgrading, distribution system issues
Showers, disposable and re‐usable shower head filters.
Discuss the design of other water systems and learn how to monitor, maintain and operate such systems. Including e.g. spa baths, hydrotherapy pools, decorative fountains, etc.
Monitoring, Legionella sampling.


Click here for a full course overview
Course Details


Classroom

Online

Delivery Method:

Face to Face

Microsoft Teams

Duration:

Full Day

Full Day

Cost:

£375 + Vat

£299 + Vat

Additional Info:

Lunch & Refreshments included

N/A

Payment Method:

Credit / Debit Cards




Assessment:

Course includes a marked assessment, measuring the delegates understanding of the course topics. There is no pass / fail mark;




Certificate:




Certificates will be issued once assessment has been marked and verified.




The cost above includes the price of a certificate from ILM, who are part of the City & Guilds Group.



Course Cancellations & Refunds
You may cancel your course and receive a full refund within 14 calendar days (cancellation period) prior to the date on which the course is to commence. Cancellations after 14 days will be liable for the full amount.


COVID-19
With the outbreak of a Coronavirus (COVID-19), the Water Hygiene Centre will follow government guidance on social gatherings and events. Where we are unable to proceed with originally planned training your course will be postponed and all delegates will be offered a new date.