This course is ideal for those who are not directly involved with the operation and maintenance of water systems but still require an understanding of Legionella and the risk posed by this bacteria and what can be done to minimise the risk.
In just 60 minutes, you'll gain valuable insights into the risks associated with legionella bacteria and learn how to identify warning signs. This online course is designed to equip you with the knowledge and tools needed to safeguard your organisation and ensure a healthy environment for everyone.
Why is Legionella Awareness Training essential?
Legionnaires' disease can lead to long-term health issues and even fatalities. As per legal requirements outlined in Section 50 of the HSE Approved Code of Practice (ACOP) L8 and the Control of Substances Hazardous to Health Regulations 2002 (COSHH), it is essential that individuals responsible for preventing and controlling legionella within the workplace are competent, trained, and aware of their responsibilities.
Who should attend?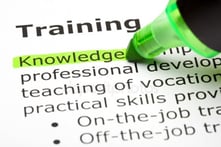 This awareness course may be applicable to those persons who provide hotel services, caretakers/janitors, and/or building/departmental staff. Participants will gain a deep understanding of the risks associated with legionella bacteria in water systems, as well as learn effective measures to mitigate these risks.
Don't let inadequate management or lack of training contribute to outbreaks of legionnaires' disease!
Topics covered on the course will include:

Legionella the bacteria - the history and current cases reported;


Factors that encourage Legionella growth within water systems;


An overview of the law, regulations and guidance applicable to Legionella;


Those persons involved in the routine management and operation of water systems;


Control strategies that can assist with minimising growth of Legionella in water systems;


Operational checks that can assist with evidencing control strategies are working;


Identification and management of little used outlets


Available online!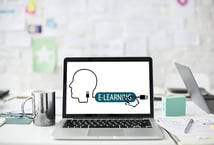 Our Legionella Awareness Training course is available online. The course has been broken down into three modules so that you can complete the course at your own pace.
The online Legionella training offers exceptional value and delegates are provided with a completion certificate at the end of the course.
Course Details:
Classroom

Online

Delivery Method:

Face to Face

Thinkific e-learning Platform


[Works best in Google Chrome]

Duration:

One / Two Hours

One Hour

Cost:

POA

£30.00 + Vat

Payment Method:

Purchase order




Credit / Debit Cards [Purchase order for multiple orders]

Additional Info:

Q&A Session

Short Assessment per module


Minimum Numbers:

10 delegates

No minimum required

Certificate:




Certificate of attendance will be issued on completion of the course.

Printable certificate available on completion of course.
Course Cancellations & Refunds
You may cancel your course and receive a full refund within 14 calendar days (cancellation period) prior to the date on which the course is to commence. Cancellations after 14 days will be liable for the full amount.


Equality of Access
The Water Hygiene Centre ensures that training course venues are accessible to all delegates. We encourage delegates to contact us in the case that they may require any additional support such as specialist training material or tutelage needs, so we can ensure no conditions hinder the participation of training. If you require assistance, or have questions about the course please call our office on 01993 840400 or email office@waterhygienecentre.com and one of our staff members will be ready to help you.