Senior Consultant / Authorising Engineer [Water]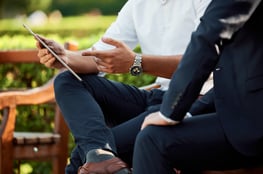 We are seeking Senior Consultants to join our team based remotely in the Central Belt of Scotland and the South of England.
Delivery of consulting services to our clients, you'd be expected to act in the capacity of an Authorising Engineer [Water] for some clients or independent advisor / consultant to others. Providing consultancy services specifically relating to water safety hazards such as the risk of bacteriological contamination of water systems, scalding risk, appropriate components and materials [to name a few of the key criteria] for our clients [typically healthcare, local authority, education, housing associations, leisure and hospitality and charities].
Click here for further details
---
Legionella Risk Assessor
Office or home based, with travel throughout the UK. We are looking for risk assessors to undertake our UKAS accredited Legionella Risk assessment service to our clients. You will be required to make arrangement with clients to facilitate the completion of the risk assessment, including confirming scheduled site arrangements and reporting deadlines, as well as site support arrangements.