Risk assessments are a 'cornerstone' of health and safety. It's important that yours is carried out in accordance with HSE guidance.
The Water Hygiene Centre is recognised as a leading provider of water safety consultancy services. This is demonstrated by the fact that we are one of a small number of organisations who can deliver UKAS accredited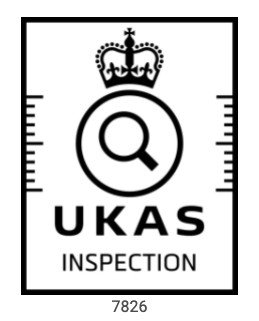 Legionella risk assessment [LRA] methods; which comply with 'BS 8580 Water quality. Risk assessments for Legionella control. Code of practice'.


Identifying a company to carry out a water risk assessment should be relatively straightforward but how can you be sure that the service offered is fit for purpose and will help to discharge your legal obligations? The answer, increasingly, is accreditation. Our UKAS LRA's are accredited to ISO/IEC 17020:2012 and are compliant with the ACoP L8 and BS 8580. With this knowledge you can be confident that we have the technical expertise and management systems in place to undertake each legionnaires' risk assessment competently, professionally and impartially.


Gaining our UKAS accreditation was challenging but has proven to be very worthwhile. Our LRA clients are safe in the knowledge that our assessments are more detailed and more consistent than ever due to the high standards required by UKAS along with the continual training and auditing of our own risk assessors.
The Water Hygiene Centre was created in 2009 to address the lack of independent consultancy in water safety and the BS8580 standard highlights the importance of impartial and independent LRA's. These mirrored objectives meant adopting the standard was a natural choice for the Water Hygiene Centre proving us to be a market leader. Our Legionella risk assessors have completed several thousand assessments and have experience of the widest range of water systems, including domestic cold water, hot water, borehole water, cooling towers, evaporative condensers, air conditioning, humidifiers, swimming pools, spa baths, birthing baths, hydrotherapy pools, industrial process water, decorative fountains/water features, drinking water, etc. We also have a tried and tested method for water risk assessment of unusual or unique systems where there is no previous experience, which has proved useful in university research departments, for example.


These collective experiences have resulted in a refined and efficient LRA platform into which the data from on-site surveys is entered. This system will generate the LRA report, risk minimisation scheme (action plan) and prioritised remedial work programmes. We can also produce any number of additional client specific outputs upon request.


This system has been developed as a database and consequently there are no expensive software licence requirements. Also, the system is designed to be "cradle-to-grave" and allows completed remedial actions to be recorded.


If you're not sure if you need a LRA, then why not download our FREE Legionella risk assessment review tool? The tool is ready be completed by yourself but if you're still not sure then we can help with that too – just contact us and ask about our Water risk assessment review service.