We have some updates to our team that we wanted to share with you...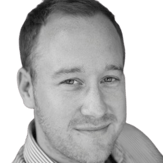 On the 16th of August 2010 our first employee, Charlie Brain started as a trainee risk assessor. Over the years Charlie has developed professionally from risk assessor, to project manager and is now a Senior Consultant. During this time he has taken ownership of our risk assessment method and development of our bespoke reporting platform and has been key in our UKAS accreditation to 17020. Charlie is very much a dedicated and loyal member of the team. A personal note from Daniel [Managing Director] "Congratulations Charlie on your 10th anniversary with the company, thank you for all that you have done and continue to provide. You remain essential on our collective journey and success of the business".
Unfortunately, we have to say goodbye to Joseph Charlett our Head of Compliance, he leaves us to take up a new role with Thames Water. We are very sad to see Joe move on. Joe started as a risk assessor and when the opportunity arose with a new role within the business looking after our accreditation and memberships Joe jumped at the chance. Over the past 7 years, Joe has taken ownership of the role and shaped it for the better good of the business and our clients. Joe has a huge abundance of positive vibes and the confidence to get things done in a flawless manner. Thank you for all your hard work, and we wish you all the best for the future.
A personal note from Joe – "Sadly, after nearly 7 years my time at the Water Hygiene Centre has come to an end. From the day I joined, the company has supported me and helped me to grow as an individual and a member of the team. One of the reasons I was first attracted to work within the company was its high moral standards, something which I have never seen waver throughout my time there. I can think of no organisation more professional or dedicated to their clients in the NHS, and in times like these when rays of hope are needed the most, it stands out even more. I would like to take this opportunity to thank everyone at the Water Hygiene Centre for guiding me over the years, you all make the company what it is today, which is something very very special indeed".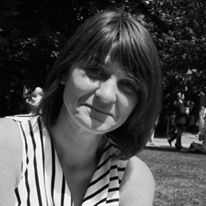 We are delighted to welcome Samantha McAleese on board as our new Head of Compliance. Sam has joined the team and will be working with Joe over the next month to ensure a smooth transition in knowledge, understanding, and principles.
Sam joins us from Nord Anglian Education, where she was the Talent Acquisition Manager responsible for high-profile projects. Previous to this Sam was the Flight Safety, Quality & HSE Manager for CAE Oxford Aviation Academy, before being promoted to the role of Skills Assessment and Development Manager. Welcome to the team Sam, we all look forward to working with you for many years……