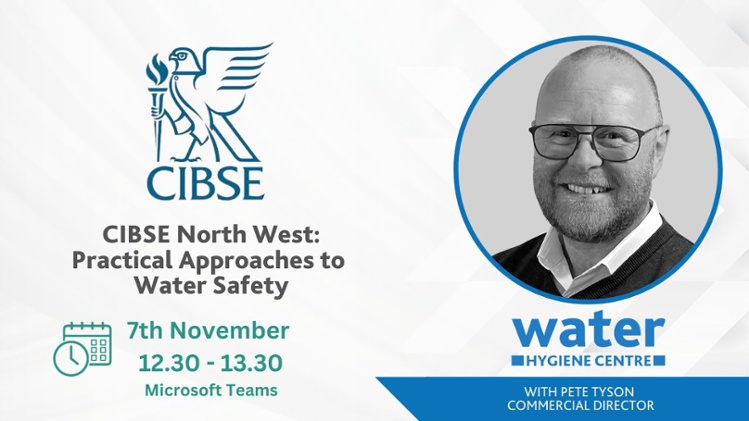 We are excited to extend an invitation to you for the upcoming CIBSE North West branch meeting, where Commercial Director, Pete Tyson, will be sharing his insights on practical approaches to water safety.
Designing and implementing effective water safety systems can be a daunting task. Many organisations can struggle with making the right choices from the start, which can lead to potential safety issues and costly mistakes.
Click here to book your place!
Imagine the consequences of a poorly designed and installed water system. Contamination, accidents, and even fatalities can occur due to negligence and ignorance.
Pete Tyson, a renowned expert in the field, will be presenting practical strategies that can be implemented in various settings to ensure water safety. From designing and installing water systems correctly to temperature monitoring, Legionella sampling, and record-keeping this presentation covers it all.
CIBSE, or the Chartered Institution of Building Services Engineers, claims to be the standard setter and authority in this field. They proudly publish various Guidance and Codes that are internationally recognised as authoritative.
Don't take risks with water safety – get the knowledge you need today! Register now by visiting the event website.
We look forward to welcoming you at the CIBSE North West branch meeting.
If you have questions regarding the issues raised above or you would like to speak with one of our consultants, please click here to get in touch.


Editors Note: The information provided in this article is correct at the date of original publication – November 2023.
© Water Hygiene Centre 2023