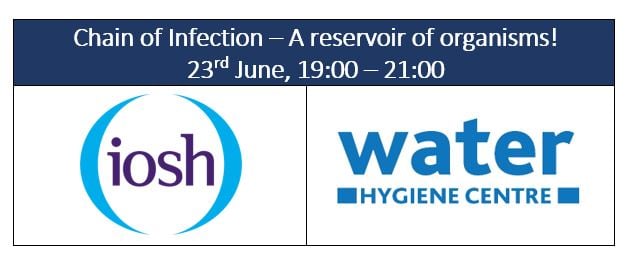 Water out of the tap, what's the issue...? Water is the giver of life. Water is also the home of 'waterborne pathogens' such as Legionella and Pseudomonas aeruginosa. These are naturally occurring bacteria that thrive in water systems.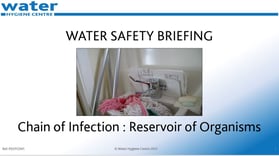 This short presentation, delivered to IOSH South Midlands provides detail on the background to Legionella and Pseudomonas aeruginosa, including those who are most susceptible, favourable conditions, and control strategies.
Looking at those possible opportunities that allow them to thrive within a water system and identifications of three key stakeholders that can impact on quality of water within the systems allowing these waterborne pathogens to establish in the first place and how they can easily be spread further and affect patients.
With knowledge on the 'Chain of Causation' and some simple 'dos' and 'don'ts' will allow you to appreciate how they can assist with improved water safety.


To support this video, here are also some additional blogs you may find useful:


If you have questions regarding the issues raised above or you would like to speak with one of our consultants, please click here to get in touch.

Editor's Note: The information provided in this blog is correct at date of original publication – May 2021.

© Water Hygiene Centre 2021


Click on the image above to view the full recording.