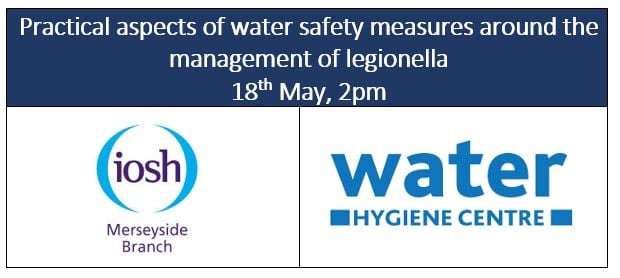 We've all seen the 'crazy' health and safety photos such as the worker on the A-frame ladder in the swimming pool whilst drilling into the ceiling above! Well, this presentation is along the same lines, albeit with water safety and those things that we've discovered, found, and observed whilst advising clients in recent years.
The content includes:
Design and Install
Components
Safety of systems & Contamination
Monitoring & Records


This session, delivered by Pete Tyson to IOSH Merseyside takes a look at the importance of how to get things right at the design stage [or not] through to the correct components [or not] to be used and need to monitoring correctly and keep suitable records [or not].
Using photo evidence of those 'or not' elements will highlight to clients practical approaches to water safety for their organisation…
To support Pete's presentation, here are also some additional blogs you may find useful:



Since this recording our presentation slides have been ammended to include the following updated guidance:
BS8580: 2019
BS7592: 2022


If you have questions regarding the issues raised above or you would like to speak with one of our consultants, please click here to get in touch.

Editor's Note: The information provided in this blog is correct at date of original publication – May 2021.

© Water Hygiene Centre 2021
Click on the image above to view the full recording.