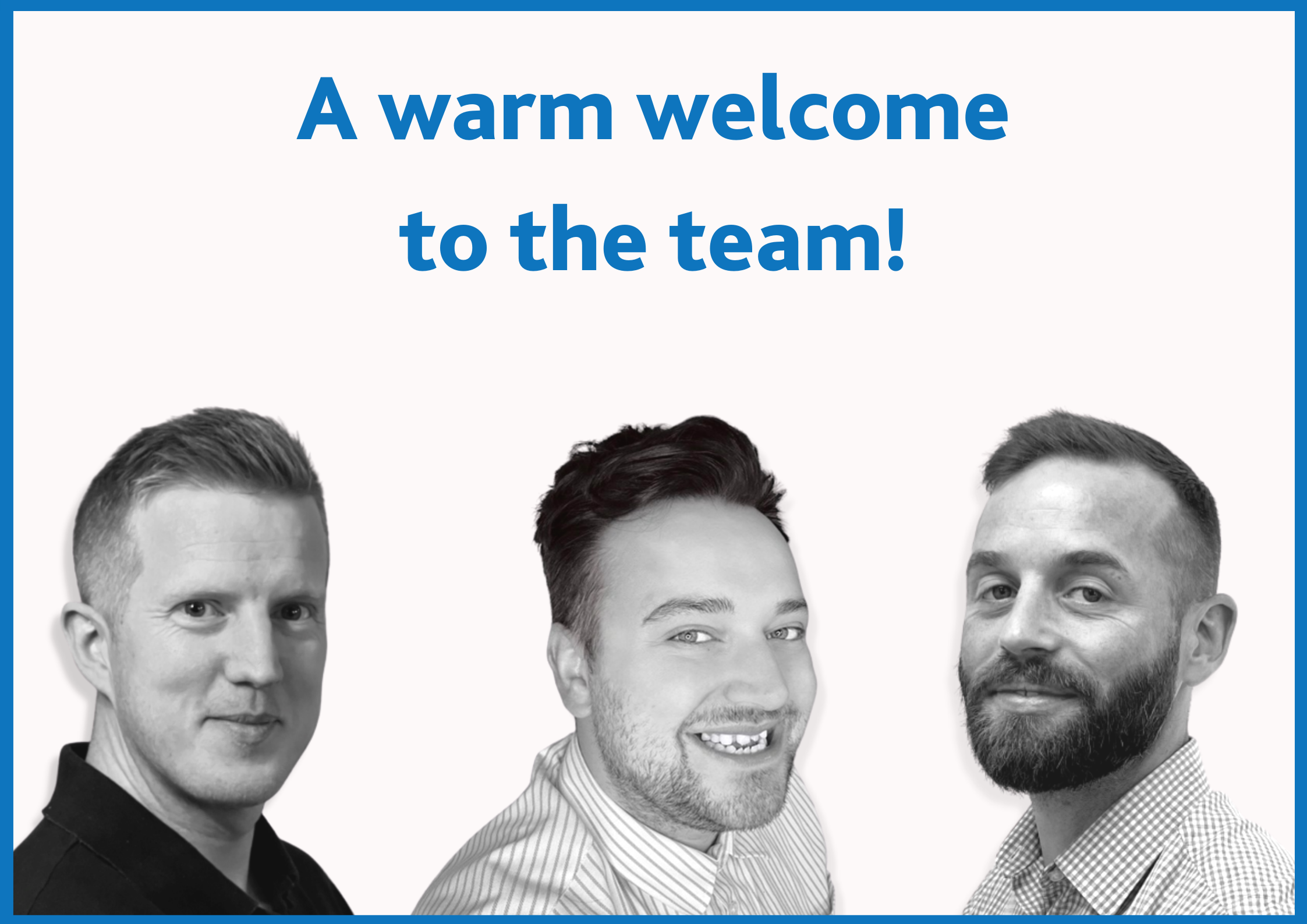 It's certainly been a busy few months here at the Water Hygiene Centre, with new clients coming on board and our training courses filling up fast, we also have three new members to the team.
Graham Clarke – Legionella Risk Assessor
Graham started his water hygiene career as a Water Operative for a very large utility company within a healthcare environment, where he was involved in completing legionella risk assessments, disinfection of hot and cold water systems and providing advice on swimming & hydrotherapy pool operation management. He now has 5 years' experience in the water hygiene industry, including running his own company.
On a personal note, he loves making home cooked food, his favourite being Italian and Mexican, and enjoys growing his own vegetables (and is rather good at Parsnips and Potatoes). He also enjoys family days out and walking along the beaches near his home town on the south coast.
Colin Crapper – Project Manager
Colin joins us from a large water utility company where he was involved in the site facility management, compliance and health & safety across 42 sites. He has vast experience of managing departments, staff and projects across a variety of different industries, including leisure & entertainment, IT, environmental and waste management.
In his spare time Colin enjoys cooking & baking, we have already sampled his homemade sausage rolls for our Platinum jubilee luncheon!!. He also spends time on his sister's farm, helping them produce their famous Blacklion Rare Sheep's Milk Vodka, one of the UK's rarest vodkas.
Sam Hagen – Digital Marketing Executive
Sam has in fact already been working with the Water Hygiene Centre throughout lockdown as a freelance video / audio editor, helping us to create our professional academy videos. He has done such a great job, that we wanted him to join the team full-time. Previous to joining us, Sam worked with the Post Office and in the retail industry, producing county newsletters and responsible for social media posts. Sam has extensive knowledge in video / audio production, editing, social media and digital advertising, including a national Diploma in Art & Media and a Media First Diploma.
Outside of work, Sam enjoys writing music, video games and needle felting.
"Goodness things have been busy here for us at the Water Hygiene Centre, our recent additions to the team reflect investment in the business for the better good of our clients. Sam's addition to the team truly helps with our new approach to training delivery and our marketing strategy, Sam works closely with Sarah assisting her with the 'coding magic' behind the scenes.
As the business continues to grow ['thank you' to all our clients who continue to believe in our work and support us] we've reached a tipping point where a project manager is needed to co-ordinate with clients on the risk assessments contract and guide and steer the risk assessment team, Colin's experience with project management and health, safety and compliance is a super compliment to the Team.
With more risk assessment work being required by our clients so the need for additional risk assessors who are experienced and of a high calibre to join the risk assessor team here, Graham joining the team has been exceptionally seamless and a delight.
The investment in the team continues, in the next year we are seeking additional risk assessors and experienced professional consultants to deliver Authorising Engineer [Water] duties" – Daniel Pitcher, Managing Director