We've had an exciting few months here at the Water Hygiene Centre, and we're delighted to introduce you to our three newest team members who have recently joined us.
James Gaunt – Legionella Risk Assessor
With over twenty years of experience in the water treatment and water hygiene industry, James brings a wealth of knowledge and expertise to our team at Water Hygiene Centre.
James has successfully worked on a wide variety of properties, including hospitals, factories, laboratories, and even nuclear installations. His extensive background in Building Services, such as HVAC, Electrical, Plumbing, and Energy, allows him to comprehensively understand and analyse service installations and assess all types of water installations.
With a background in a large facilities management company, James has worked closely with numerous clients as an account manager to ensure compliance with the latest guidance and legislation.
Outside of work, James enjoys sports, especially Football and Cricket. He also enjoys listening to music and occasionally DJs in his local pub.
Jake Proffitt – Legionella Risk Assessor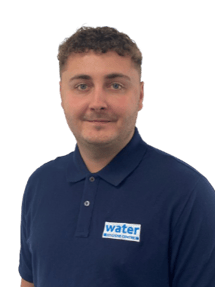 Jake brings a wealth of knowledge and experience to our team, having graduated with a Mechanical Engineering with Management degree from Liverpool John Moore's University. His expertise lies in the crucial field of Legionella risk assessment.
With esteemed city and guild qualifications as a Legionella Risk Assessor & L8 Product Specialist, Jake has a proven track record of delivering exceptional results. He joins us from another water safety and Legionella company, where he successfully conducted Legionella risk assessments in compliance with current legislation and guidance.
In addition to his technical skills, Jake is also well-versed in preparing schematic drawings and ensuring comprehensive documentation of risk assessments.
Jake may be our youngest member of the team, but his enthusiasm, dedication, and fresh perspective make him an invaluable asset to the team.
In his spare time, Jake enjoys socialising with friends, playing golf, and supporting Wolverhampton Wanderers.
Craig Jones – Legionella Risk Assessor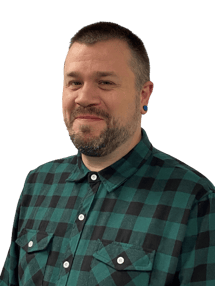 As a Master's Graduate, Craig brings a high level of professionalism to his work. He can adapt quickly to new environments and challenges, making him an invaluable asset to our team.
Craig has a proven track record of consistently achieving targets and goals. His analytical nature allows him to present research findings and results with precision.
In his previous role as a Legionella Officer with a Local Authority, he was responsible for providing technical support and guidance in the safe management of water systems for the council's property portfolio. With years of experience under his belt, Craig is well-versed in current legislation and guidance.
Craig's primary responsibility was to commission and manage Legionella risk assessments, ensuring that all water systems were thoroughly evaluated for potential risks. His attention to detail allowed him to identify improvement works needed and recommend remedial actions to maintain a safe environment.
Outside of work, Craig enjoys spending time with his family and enjoys sports, notably football and ice hockey.
"As the demand for Legionella risk assessment work continues to grow, we understand the importance of having a team of experienced professionals who can meet and exceed client expectations. Our three new members of the team bring a wealth of knowledge and skills to the table, ensuring that we continue to provide top-quality risk assessment services to our clients.
We value excellence and professionalism and our new team members have been carefully selected for their extensive experience in delivering risk assessments to the highest standard, which meets with our UKAS accredited service" Daniel Pitcher, Managing Director
We're thrilled to have new clients coming on board and training courses filling up fast. As we continue to grow, rest assured that we're dedicated to providing you with the highest quality services and solutions for all your water hygiene needs.
Please join us in welcoming these three proactive and driven individuals to the team, who all have a passion for ensuring water safety.
If you would like help with your Legionella risk assessments or you would like to speak with one of our Senior Consultants, please click here to get in touch.
Editor's Note: The information provided in this blog is correct at the date of original publication – October 2023
© Water Hygiene Centre 2023