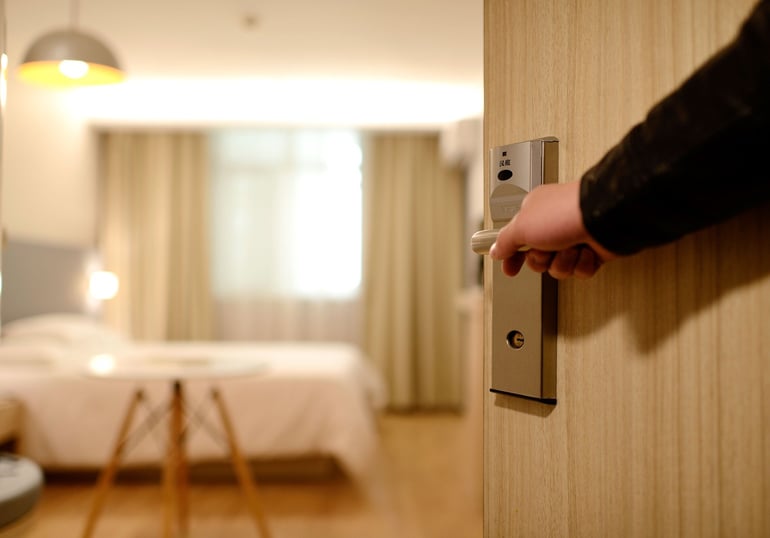 This blog has been prompted on the back of a brief conversation, in which the hotelier believed that having had a Legionella risk assessment completed, the hotel was compliant with the law and there was nothing else to do.
An interesting notion, for many reasons, principally that having paid for the Legionella risk assessment there was nothing else to do. That's akin to taking your car for an MOT, the car failing its MOT with a list of things that need to be fixed, but you drive off without getting them fixed. We all know that those failures need repairing so that the car is roadworthy and can be taxed and insured. You must get on with the repairs required.


There are many requirements to comply with the 'Management of Health & Safety at Work Regulations' and the 'Control of Substances Hazardous to Health Regulations'; one of those requirements being the need to complete risk assessments. Within the grand jigsaw that makes up health & safety, a Legionella risk assessment is just one piece, other pieces of that jigsaw may include fire risk assessments, asbestos surveys, and workplace risk assessments to name a few.


Those with the responsibility for health and safety of visitors, guests and staff to the hotel must ensure that any risk assessment completed should be undertaken by someone who is suitably competent to do so, the output being the Legionella risk assessment is 'suitable and sufficient'. When it comes to most risk assessments covering health and safety disciplines the risk assessment will need to be undertaken by an independent specialist, in this case a water hygiene / Legionella consultant.
Organisations that offer cheap Legionella risk assessments often have a vested interest in delivering additional work in the form of tank cleaning or plumbing alterations, and as such may not be the best choice to deliver this 'suitable and sufficient' Legionella risk assessment.


What should my Legionella Risk Assessment Include?
A Legionella risk assessment is not just about looking at the hot and cold-water systems within the hotel and taking a few water temperatures. A suitable and sufficient legionella risk assessment must consider the management arrangements, the Legionella control measures that have been implemented and how well these mitigate the risks from legionella that are identified. When thinking about 'management and implementation' the risk assessment should include:


Who is the appointed Legionella Responsible Person for the hotel;


The water safety / Legionella training records for those involved in managing Legionella – do they exist and are they still current;



Is there a written scheme of control in place that defines how the hotel water systems are to be safely operated, monitored and maintained;




A review of the monitoring records to ensure the water risk systems are compliant i.e. at the correct temperatures [if temperature control strategy is employed to control the proliferation of legionella];


Identification of the water risk systems within the hotel – this would be hot and cold-water systems. Although, if your hotel has air conditioning, spa pools, swimming pools,

water features

, buffet display cabinets, horticultural misting systems [hanging baskets!] – these all need to be identified and included in the Legionella risk assessment.


The Legionella risk assessment is not just about looking at the water systems! It should identify where improvements are necessary and make recommendations to eliminate or reduce Legionella risk establishing within water systems. These recommendations should be clearly understood by the Responsible Person for the Hotel. The recommendations should be put in to a prioritised plan [risk minimisation scheme] with achievable deadlines that should be adhered to. Records should be kept as evidence of completion of the recommendations.

The hotelier was only partially compliant when saying 'I've got my legionella risk assessment completed…'. Legionella risk assessment is only the start of the journey towards successful legionella risk management. A suitable and sufficient Legionella risk assessment completed by an independent water hygiene consultant will include more than a list of hot and cold-water systems; it will be an assessment of how effective the management of legionellosis actually is.
To keep your car on the road you must undertake the repairs detailed by the MOT. Likewise, to ensure the health, safety and welfare of hotel visitors, guests and staff, the recommendations detailed in the Legionella risk assessment should be completed in a timely fashion.

If you have questions regarding the issues raised above or you would like to speak with one of our consultants please click here to get in touch.
Editors Note: The information provided in this blog is correct at date of original publication - September 2019.
Image by ming dai from Pixabay
© Water Hygiene Centre 2019