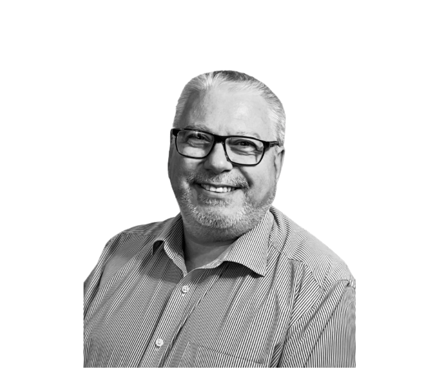 Let me introduce myself, I'm Richard and I am the Commercial Manager at the Water Hygiene Centre. I am based at our Oxfordshire Head Office at Cornbury Park on the edge of the Cotswolds.
I have been with the Water Hygiene Centre since 2017 and look after a range of our office and support activities here at Cornbury.
First thing, I look through our tender alert notifications that come to me every day, these range from everything you might imagine with water and maintenance of water systems. (for example Legionella risk assessments or Authorising Engineer [Water]). I then investigate to check for suitability and download the relevant documents for review, we then complete our return and frequently score very positively on our technical, quality, commercial & social value responses.
I deal with calls & enquiries from clients and prospects, many of these are from our website, blogs, Twitter, LinkedIn or YouTube channel, it is always interesting to engage with new people and catch up with others via our social media.
Our Senior Consultants will also contact me if their Authorising Engineer (Water) or Competent Help clients need any further support or if there are any needs identified in their Water Safety Group meetings, it is my job to then process the enquiry and issue a proposal.
Time is spent on our CRM database updating enquiries from clients and following up on proposals that have been sent out, our CRM system looks after all our clients' projects from initial enquiry stage through to when they place an order and helps me keep track of new and upcoming projects, along with managing our monthly reporting. Every enquiry has a dedicated folder where I save all the files and communication in accordance with our Quality Management System (BSi 9001:2015)
One of our new services is "Project Design Review" and this has kept me busy with new opportunities from a range of clients across the country. As we add to our deliverables, new and exciting opportunities arise and ensure that two days are never the same.
As new orders come into the office, I process them and update the systems so that the Consultants & Risk Assessment Project Manager can mobilise staff and get things underway, coming from a retail / major goods background this is the bit I especially like as it keeps us all busy. Our UKAS Accredited Risk Assessment team cover the whole country.
We deliver several Legionella training courses and I look after the in-house training enquires and manage the bookings for our Online Legionella Awareness Training.
A couple of times a week we have a Microsoft Teams huddle, this was introduced during the COVID lockdown so that whilst working from home all the office staff along with our Senior Consultants & Risk Assessment team could keep in touch and catch up on any developments, it is a really good way of keeping in contact with our teams across the country.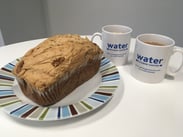 It is a really nice atmosphere in our Cornbury office which looks after Sales & Marketing, Digital, Compliance & Accounts. There is usually coffee and cake on the go!
For more information about Water Hygiene Centre and our independent advisory services click here.


Editors Note: The information provided in this blog is correct at the date of original publication – October 2022.
© Water Hygiene Centre 2022