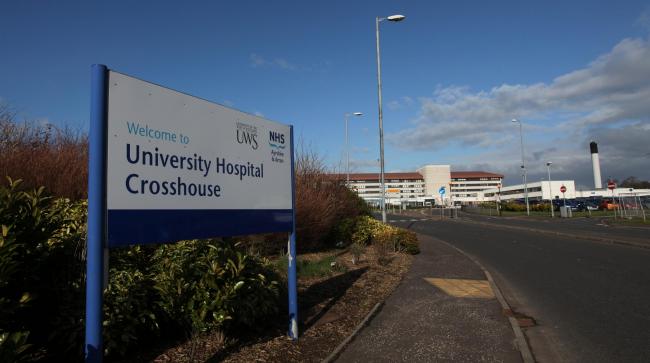 Image credit: Herald Scotland
"Poor Water Hygiene Management, Large Maintenance Bills and the Potential for Legionella Outbreaks" is one example of recent media description surrounding freedom of information requests made to various healthcare organisations.
In one news article a Scottish hospital was reported as requiring "urgent overhaul of its pipework to avoid a "life-threatening" outbreak of deadly Legionella bacteria"
In another news article a hospital was described as having a "significant risk" from legionella spreading in water tanks
A further news article has highlighted "one-third of border NHS hospitals were found to be in need of urgent repairs"
It's not just hospitals that are currently in the media spotlight, in the last few weeks a national tabloid newspaper reported that a recent investigation at an army barracks in London found legionella bacteria in the shower system.
Those responsible for the management of water safety [including legionella] within their organisation have a considerable amount to deal with and now there is considerable media interest to contend with too.
To assist those who are responsible for the management of water safety [including legionella], in light of this increased media interest; we've suggested some pointers…
An Independent Water Safety Audit – know where you are…
Auditing establishes a baseline for compliance. It's recommended that the Water Safety Group (WSG) is included in the audit process. In our previous blog we discussed the importance of water hygiene audits. Read our blog here >
Risk Assessments - are they up to date?
Those responsible for hospitals and other healthcare properties appreciate that they can be large, complex and are often undergoing maintenance works, redevelopment work and the addition of new buildings, which may be connected to existing water supplies. As such it can be difficult to decide when to complete a risk assessment; be it a review of an existing risk assessment or establish the need for an entirely new risk assessment.
Within HSG274 Part 2 and HTM0401 Part B both detail risk assessment need and suggest criteria for review and update. An indication of the need to review may result from:
A change to the water system or its use;
A change to the use of the building the water system is installed;
New information available about the risk or control measures are no longer effective;
A change to key personnel;
A case of legionnaires' disease/legionellosis associated with the system.
A review process established based on these criteria to inform the Water Safety Group of when 'change' has occurred will keep them informed and identify when a new risk assessment is required of part or all of the system / building.
In one of our earlier blogs we outlined what a risk assessment must include, please see our article here >
Water Safety Group – informed and compliant
Ensure your Water Safety Group [WSG] is established and includes individuals with roles matching those identified within the HTM04-01 Part B example structure. These individuals should be defined outlining their responsibilities within the management policy element of the Water Safety Plan [WSP].
Included in the management policy should be a clear remit / terms of reference for the Water Safety Group. This will ensure the WSG has clear instruction and purpose; thus helping the group to remain focused on what they must deliver. Elements of which include:
Ensuring effective ownership of water management issues;
Ensure the Water Safety Plan is reviewed regularly and kept up-to-date;
Regular review of risk assessments;
Status (acceptance, allocation and completion) of tasks / recommendations identified in the risk assessments;;
Determining and ensuring the best use of available resources.
Conclusion
Those responsible for water safety [including legionella] are 'busy' individuals and the added pressure of media attention can cause some distraction. Ensuring the Water Safety Group is established and remains informed through audits, compliance / performance evidence and knowledge on the status of risk assessments and minimisation actions are key to proactive management.
Editors Note: The information provided in this blog is correct at date of original publication - July 2017.
© Water Hygiene Centre 2019