Legionella counts pre and post on the hot and cold. Can you spot the reasons why??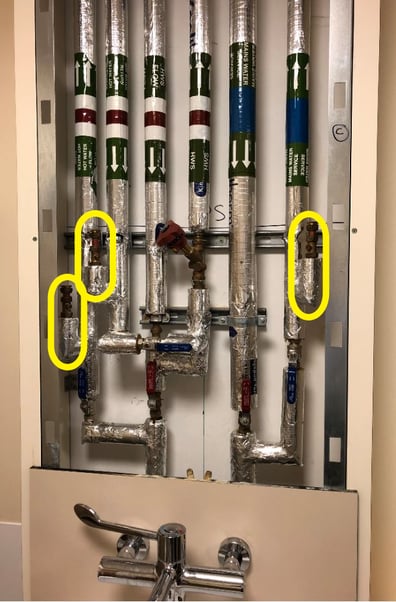 Thank you to all those who have taken the time to comment on our original photo with your views and opinions on what may have caused these positive counts.
As you can now see in the photo above, we have circled 3 blind ends on the:
1) mains cold water
2) domestic hot water flow
3) hot water returns
If you would like further information on dead legs and blind ends we have recently produced a handy blog - Management of dead legs and blinds ends in water systems.
Editors Note: The information provided in this blog is correct at date of original publication - March 2020.
© Water Hygiene Centre 2020