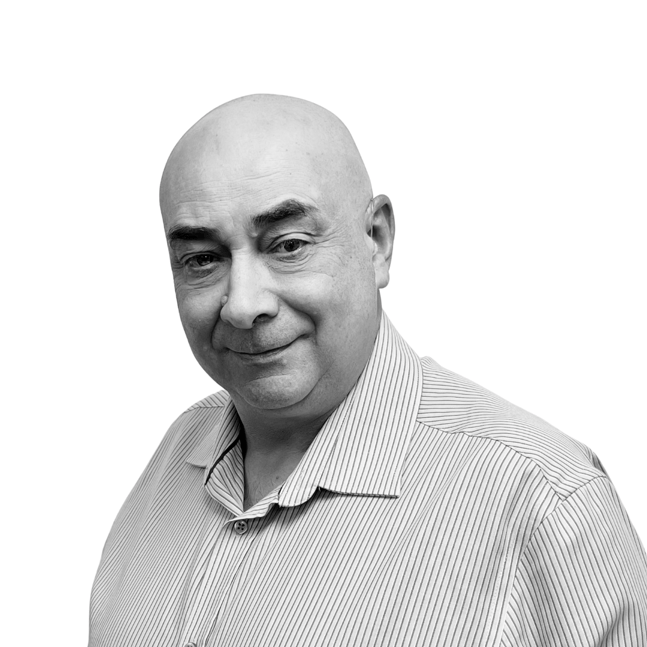 As the Water Hygiene Centre continues to grow, we are pleased to welcome to the team John Murray. John will be a Senior Consultant and will provide Authorising Engineer [Water] duties to our clients.
John is a qualified chartered plumbing engineer and qualified facilities manager with extensive first hand operational knowledge of building and water systems management as a plumber coupled with his experience as a hygiene and contamination control specialist including the biological impacts to plumbing systems.
John has gained valuable experience as a technical lead on a petrochemical plant as the department safety advisor and MindSafety Instructor. He then took over the post as the Plant Facilities Manager focusing on staff development. As a qualified Adult AET Instructor he gained approval as an Energy & Utility Skills Register, water hygiene and Safety Health and Environmental Awareness CSCS passport scheme affiliated and Bpec water regulations and Legionella Risk assessor instructor.
"When John expressed an interest in our recruitment post for a Senior Consultant, I had to pinch myself and make sure I was hearing this correctly! Over the last few years John has been engaging on our Social Media posts and content, we've worked together through various clients as such John is not a stranger. John has dovetailed into the team and is beyond enthusiastic to want to learn our ways and methods as well as meet the clients. John's input to the business is nothing short of amazing! We just need to tame him for the better good of all!!" – Daniel Pitcher, Managing Director
As a registered Master Plumber, John joins the Water Hygiene Centre having spent 16 years with one of the world's largest facilities providers. Over the past 10 years he was employed as the water systems technical lead/consultant covering the UK and Ireland, responsible for supporting, developing and mentoring staff, engineers and managers over the maintenance, installation and commissioning of a variety of building systems.
John's previous employment experiences includes:


Site Compliance: Responsible for monitoring and delivering of site compliance to universities, healthcare, schools, industrial, pharmaceutical MOD, justice service commercial and marine buildings.


Site engineering support lead: For commissioning, design, and management of systems for 11 NHS Trusts, 6 University campuses, 26 Schools and 5 Prisons;


Independent Auditor: Appointed compliance auditor for safety and water across the UK and Ireland for one of the world's largest facilities companies.


Training: Providing safety training as a registered adult instructor, supporting, assessing and monitoring of apprentices, providing national certification through EUSR and Bpec as well as delivering onsite awareness, appraisals and competency reports.
"Part of my role as the technical lead was to monitor and police suppliers on behalf of the site manager and vendor group. I have been aware of the Water Hygiene Centre as a supplier and used their videos and training material. My personal awareness of the company influenced my own early training and development. The approach and ethics of the company is excellent. On noting the opportunity to join the team I could not resist. I am very much a tool bag operator and have gained so much support and development since my arrival into what is a truly 'Professional Services' team, offering impartial supportive advice. From my experience of monitoring and auditing service suppliers, I can truthfully state others simply strive to attain or deliver what the team at the Water Hygiene Centre have packaged" – John Murray, Senior Consultant and Authorising Engineer [Water]
John will be working with our existing clients in Scotland providing Authorising Engineer (Water) duties, as well as supporting clients with their project design reviews, commissioning and witnessing of new projects and delivery of our CPD accredited and ILM Recognised Legionella training courses. Our suite of training courses will be complimented with a Water Regulations and Water Hygiene course, both being developed by John.
We are delighted to have John in our team. His experience will be a terrific asset to the company.
Editors Note: The information provided in this blog is correct at date of original publication – December 2022.


© Water Hygiene Centre 2021