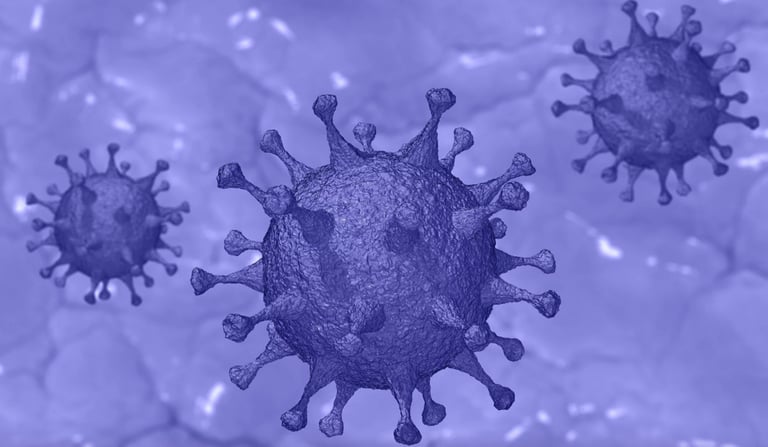 On the 23 March 2020 the UK was put into lockdown to limit the spread of Corona Virus. At this point many places of work and buildings became unoccupied or partially occupied. The water systems in these buildings have either been stagnant or have had limited turnover over water with reduced occupancy within those buildings.

During and after lockdown The Health and Safety at Work etc Act still applies, Duty Holders must take all reasonably practicable steps to control the risk from legionella (and other waterborne pathogens) throughout this time.

The risk from legionella arises due to water systems becoming stagnant, or having poor turnover, experiencing poor temperature control i.e. heat gain of water system systems and increased levels of contamination. Exposure to individuals with water that has suffered these conditions may then go on to cause outbreaks of Legionnaires' disease.

To help employers beware of the risks, the actions and precautions to assist in their risk mitigation measure for the workplace and their associated water systems a plethora of detailed guidance and advice notes issued by various Agencies and Bodies. Below is a summary of most of these communications issued….

HEALTH & SAFETY EXECUTIVE:
• HSE - Legionella risks during coronavirus outbreak
• HSE - Coronavirus update - Air conditioning
• Coronavirus: A joint statement between HSE, the TUC and the CBI

DEPARTMENT FOR EDUCATION:
• Managing school premises during the coronavirus outbreak
LEGIONELLA CONTROL ASSOCIATION:
• LCA - Guidance for Members on the Risk Assessment and Recommissioning Process for Hot and Cold Water Systems
• LCA - Safe Management of Water Systems in Buildings During the COVID-19 Outbreak
• LCA - Advice for the management of waterborne pathogens in dental care during the COVID-19 pandemic
• LCA - Advice for LCA Members taking Legionella Samples

PUBLIC HEALTH ENGLAND:
• PHE - COVID-19 and Food Water and Environmental Microbiology Services
EUROPEAN STUDY GROUP FOR LEGIONELLA INFECTIONS:
• ESGLI - Guidance for managing Legionella in building water systems during the COVID-19 pandemic
• ESGLI - Guidance for managing Legionella in nursing and care homes during the COVID-19 pandemic
• ESGLI - Guidance for managing Legionella in hospital water systems during the COVID-19 pandemic
• ESGLI - Guidance for managing Legionella in dental practices during the COVID-19 pandemic

POOL WATER TREATMENT ADVISORY GROUP:
• PWTAG - Technical note 45: Reopening or commissioning the pool for use following temporary closure due to the coronavirus lockdown
• PWTAG - Technical note 44: How to disinfect areas that may have been used by people carrying coronavirus
• PWTAG - Guidance on Temporary Pool Closures

OTHER PAPERS & PUBLICATIONS:
• The Lancet - Mitigating transmission via wastewater plumbing systems
• Swim England - Detailed guidance for pools reopening after lockdown

Our blog on 07/04/2020 covered 'post lockdown occupation of properties'. We detailed 'DO NOT put a property back into use without first considering the water quality, as during this period of inactivity the water systems will have stagnated, or, if systems have been drained down there may be pockets of water that remained in the system'

The LCA in their most recent advice note 'recommissioning process' have provided detailed a helpful and pragmatic flow chart on the 'recommissioning of water systems'.

Finally, once the building has been recommissioned the water systems should not be allowed to stagnate again, so if not reoccupied immediately then to initiate a flushing strategy of all the outlets until occupation!
Editors Note: The information provided in this blog is correct at date of original publication – May 2020.[Updated 03/06/2020 - LCA Hyperlink correction]

© Water Hygiene Centre 2020