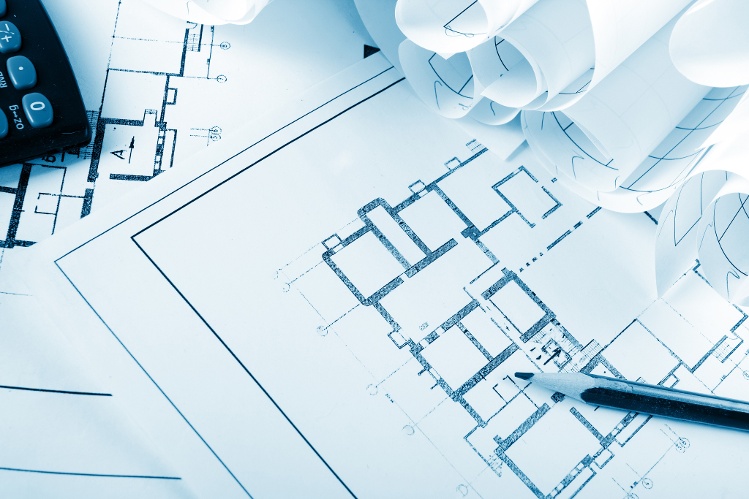 Schematics, those dusty diagrams hastily plucked from the back of the filing cabinet during risk assessment appraisals and other asset capture or confirmation exercises, are actually the unsung heroes of your water safety documentation. Often underutilised and left to become outdated, schematic drawings are an important part of your control scheme, capable of being an extremely useful data source. Think of them as a road map for your water system!
What are They and Why are They so Important?
The HSE's guidance document HSG 274 Part 2, provides a useful summary of what a schematic is, and also hints at why they are so useful…

Schematics should be made available and used by all those involved in working on water systems, including Competent Persons [CP] and members of the Water Safety Group [WSG]. Having access to accurate schematics allows staff not only to understand how the water system works, but to efficiently and accurately plan and complete tasks associated with safe management of the system. Tasks where schematics become absolutely essential include;
Completing risk assessments;
Planning maintenance;
Creating sampling plans;
Undertaking investigations.
It is hard to imagine being able to competently complete any of the above tasks, without the use of an up to date schematic diagram. A schematic will allow you to accurately plan sampling and monitoring by marking the outlets to be tested on the diagram for your CP. It will aid you in critical investigations, help your risk assessor and all of your own staff with locating assets and understanding how the system works. Working "off the map" means you will always be lost…
Common Challenges
I need new schematics, how do I get them made? Schematics should be completed by a competent person with a good knowledge of water systems. Good news! Schematics are often included as part of a Legionella risk assessment (if you are guilty of not reading your risk assessment, and have been tasked with procuring schematics, check here first!).


There are lots of access issues on my site! Problems around sites such as ACM's (asbestos containing materials), patient isolation rooms, sealed ducts and out of date building plans, mean it can often be tricky to get accurate schematics created. When these access issues occur and omittances must be made, these should always be recorded on the schematic. Schematics are not perfect engineering or 'as-fitted' drawings, but simply designed to give you an accurate idea of the layout in a diagrammatic representation. Remember the mantra, "suitable and sufficient", don't rip down walls to measure a length of service pipe!


My building changes all the time! Once in place, keeping schematics up to date and regularly reviewed, especially in large dynamic buildings such as hospitals, can be a challenge. In the real world, it may take a considerable amount of time and resources to complete a full review of a site's water system. However, keeping reviews regular and systematic, as well as using computer assisted drawings rather than hand drawn diagrams, can go a long way to making this task more efficient. Hand drawn schematics are still acceptable, but only recommended for small and simple systems.


Are the schematics I have suitable and sufficient? The level of detail in the schematic depends on the risk associated with the site. In a Healthcare environment (as per HTM 04 01) greater detail should be evident, showing all valves, identifying all relevant systems and with as much detail as possible. (they should also be framed and kept within the plant room, this requirement is often missed). But for lower risk buildings, such as an office, simpler details are required (I refer to the HSG 274 info box above). Whether you are high or low risk, a few other simple things to check for on your schematic are;


That it has been dated;
It states the name of the person who drew it;
It has an up to date legend explaining the symbols used;
It includes all aspects of the water system, even those not currently in use.


To get an idea if your schematics are suitable, you can also cross reference the schematic to confirm that it matches other information you have i.e. does it show the correct room numbers, numbers of calorifiers or cold water storage tanks. You'd be surprised at how quickly these can become outdated! Or dare I say…how inaccurately some schematics can be made!
What can go wrong?
In 2018 a Hospital was fined £300k after a Legionnaires' disease death, the Health and Safety Executive (HSE) inspector Susan Chivers said: "RUH had measures in place to prevent and control the risk to its patients from exposure to legionella from its water systems, but these were ineffective due to the trust not having accurate knowledge of the layout of those water systems."
"It is essential that organisations review their risk control measures whenever there is reason to suspect that they are no longer valid or when there are changes to a water system."
Drawing Conclusions
It can't be understated how important a schematic is to the maintenance and management of any water system. Up to date plans will keep both you and your team informed and well prepared for any of the challenges facing your water system. If you want to keep on top of your water system, don't fall off the map…
If you have questions regarding the issues raised above or you would like to speak with one of our consultants please click here to get in touch.
Editors Note: The information provided in this blog is correct at date of original publication - January 2020.
© Water Hygiene Centre 2020