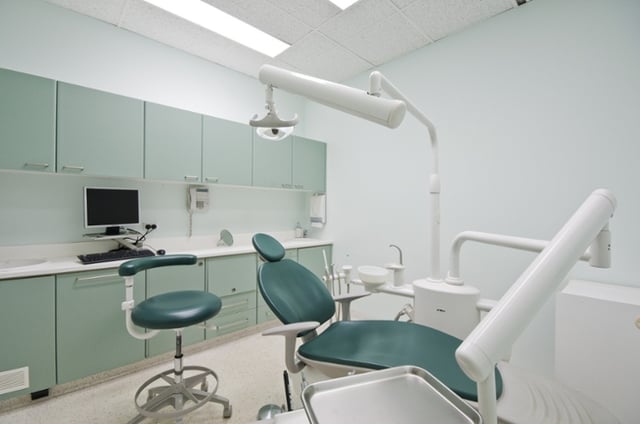 A lot of technical guidance has been written about the management of water within the different systems fitted in dental practices. During Covid-19 a number of additional pieces of guidance have been created, by various different organisations, to try to help business owners and registered managers ensure these systems are safe to use coming out of lockdown. But what has the lockdown changed that you need to consider?
Management plans and governance

The difference you need to consider since pre-Covid is the reduction in the use of water (in the chairs, at the sinks in the clinics, and in any public toilets) and the problems this may bring. With the extended period of closure due to the lockdown restrictions there should be a robust plan in place to reopen practices in a safe manner. As more and more services are restarting over time, we are getting closer to having practices back to normal operation. However, until that point there should be a dynamic review of water system usage that appropriately assess water usage and takes the necessary precautions to maintain water safety.
Water Safety Plan

Earlier in the year the advice for dental practices would include the need for a suitable Water Safety Plan to be in place. This would have included the scope, detail and findings of Legionella risk assessments of the dental unit water lines within dental chairs, the domestic hot and cold water systems and any washer disinfectors in larger facilities. The plan would also include asset registers, pre-planned maintenance tasks and method statements for each, emergency action plans, and detailed roles and responsibilities for all staff involved. It is important that these are now reviewed to ensure they are still fit for purpose and where these are deemed to be not fit for purpose, or lacking in certain aspects, that updates are made by those competent to do so.
Where internal expertise is not available within the organisation then external assistance should be sourced, many NHS organisations already have Water Safety Groups established who should be able to help with this review.
How we should have closed the practices?

In an ideal world, the dental practices should have been decommissioned correctly, following the Water Safety Plan or advice from the Water Safety Group. This will include flushing and draining of water systems, including the Dental Unit Water Lines and any associated water bottles or tanks.
Where water systems have not been drained down then flushing of the water systems should have been carried out. Within the guidance, there is a requirement to carry out flushing of little-used outlets twice per week in any building where the (S)HTM regulations would apply. However, this is based on the majority of the water systems remaining in use with only a small number not used regularly.
During Covid-19 lockdown it is more likely that the whole building will have been out of use and therefore carrying out flushing twice per week will not have replicated the normal usage that these water systems were originally designed for. This calls into question the effectiveness of the Legionella flushing regime as Cold Water Tanks should be sized so that the whole volume is used every 12 hours, if we then leave these systems for 48-72 hours between flushing the risk of bacterial proliferation will also increase.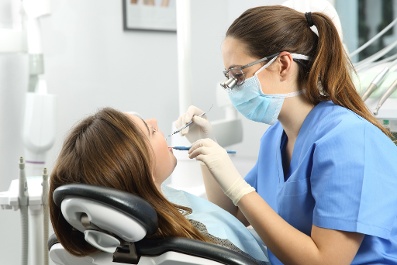 Before reoccupying practices

When buildings are preparing to re-open there will be a number of precautions that will need to be taken to reduce the chances of cross-contamination between the staff and or patients and plans for more regular cleaning of surfaces and equipment. The recommissioning of building water systems should not be excluded from this process and should be carried out in a way to reduce the risk to staff, patients, and visitors wherever possible.

Where systems have been fully drained down, the recommissioning would take the form of extensive flushing once refilled, followed by a disinfection or pasteurisation and Legionella sampling to ensure these works were effective. Please note that samples submitted to the lab to be tested for the presence of legionella pneumophila takes a minimum of 11 days to return a confirmed result. This is after the disinfection and a standstill period of 2-7 days to allow any residual disinfectants to be flushed from the system.
False "negative" results may be reported in cases where a residual disinfectant within the sample bottle have killed viable bacterial before lab testing can begin. During the period whilst we are awaiting for the lab results to be reported we should ensure that as much flushing as possible is carried out and that water systems are back working to provide water in the temperature ranges recommended. Dental Unit Water Lines should not be excluded from this process and should have disinfections carried out as per the manufacturers guidelines at the same time.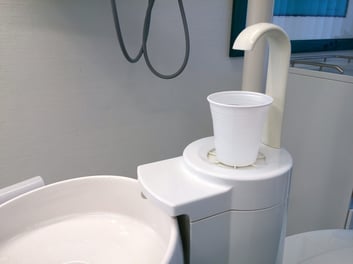 Where systems have been flushed, irrespective of the frequency and amount of flushing carried out, it is widely recommended that the process of extensive flushing, disinfection and sampling as above is followed. If an organisation feels that effective flushing has been completed throughout the entirety of the lockdown period then they may want to consider sampling as the first step. If sample results then show the presence of bacteria then the affected systems would require immediate action before any persons are exposed. This may lead to a longer period to re-open should issues be detected.
The future

So what does the future hold for ensuring water safety in dental practices? Firstly, we should always consider the people who use the facility and how they may come into contact with water. Where we can reduce contact we should do so and in all places where water is required we should put in place the necessary measures to ensure we do not provide the conditions which would allow bacteria the opportunity to grow. The control measures that were in place prior to the lockdown restrictions may no longer be effective due to the increased susceptibility of those using the system and a reduction in the amount and frequency of water being used.
Lastly we need to keep ourselves up to date with new technologies and trends and where changes are recommended based on best practice and especially learnings from mistakes made elsewhere we should react to implement these changes as soon as possible.
For more information about Water Hygiene Centre and our independent advisory services click here.
Editors Note: The information provided in this blog is correct at date of publication - August 2020.
Image thanks to Pixabay & Adobe Images.
© Water Hygiene Centre 2020