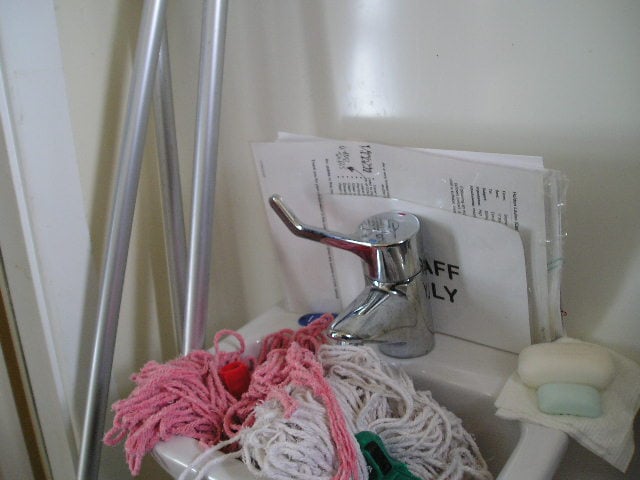 Commonly, Legionella risk assessments do not consider the risks from microbial hazards such as Pseudomonas aeruginosa and other waterborne pathogens. To address this, a new Standard BS8580-2 Water quality - Part 2. Risk assessments for Pseudomonas aeruginosa and other waterborne pathogens. Code of practice has been developed to assist with and improve public health and leisure industry risk assessments.
Safe management plans (or 'Water Safety Plans') depend on effective risk assessments, not simply reviewing whether engineering controls are, or remain, in place. These risk assessments utilise a team approach with clinical staff (in healthcare) and engineering input that also considers the behaviour of users and those managing systems and any associated equipment.
Due to the steady rise in antibiotic resistance, this new standard is seen as an important tool in the fight against waterborne pathogens that have the potential to cause serious ill-health in hospitals, care and other environments. BS8580-2 is intended to be used in conjunction with BS8580-1 (2019) and BS8680 (2020).
BS8580 Scope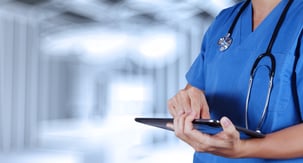 The approach within BS8580-2 is like that used for a water / Legionella risk assessment but with additional considerations. The standard primarily deals with healthcare provision, including hospitals, care, nursing and residential homes, together with other settings where water systems and associated equipment can pose a risk.
Waterborne infection is responsible for a high proportion (up to 40%) of all Healthcare-associated infections (HAI's)and Pseudomonas aeruginosa remains a formidable and ever-present adversary.


Broadly BS8580-2 provides recommendations and guidance on how to carry out risk assessments for Pseudomonas aeruginosa and other waterborne pathogens whose natural habitat is within constructed water systems and the aqueous environment rather than those present because of a contamination event. It additionally covers associated equipment, system components and fittings plus above ground drainage systems. Any risk assessment should consider all relevant environmental and clinical factors as well as aspects of human behaviour.
The new standard considers additional risk factors within the associated environment leading to conditions that can encourage the colonisation and growth of waterborne pathogens and transfer of antibiotic resistance.
It additionally provides examples of risk matrices for use with risk assessment reports. These are typically RAG (red/amber/green) rated rather than numerical scoring systems. The approach in dealing with risk assessments for other waterborne pathogens is supported by Table A.1 waterborne microbiological hazards within healthcare. – identifying niche areas where other bacteria may be present or encouraged.
Users


Anyone conducting water safety / Legionella risk assessments such as duty holders, members of the Water Safety Group or others involved in maintaining the safety and efficiency of a water system should read this new standard. In doing so, they will gain an improved understanding of the risk factors in areas where infection from Pseudomonas aeruginosa may be possible.


The standard is also relevant to building and design engineers and architects; providers of fittings, outlets and components for water systems; installers and commissioners; regulatory bodies; building services engineers; water treatment consultants; travel, leisure and other relevant buildings owners and operators; and those responsible for the safe management of water systems, including within leisure centres, schools, swimming pools, passenger vessels, spa pools, hot tubs etc.
Purpose of BS8580-2
The focus of BS8580-2 is primarily on the Pseudomonas aeruginosa risk assessment process. This bacterium is known to cause a range of infections in susceptible people exposed to the bacteria within water systems. There is also a need to improve the quality of existing Pseudomonas aeruginosa risk assessments if and where undertaken.
Pseudomonas aeruginosa risk assessments require a multi-disciplinary approach to ensure foreseeable risks are considered, including potential input from cleaners, service providers, Infection Prevention & Control (IPC) staff, ward managers, engineers and microbiologists – and not simply from an external contractor. It is unlikely a single person has the necessary skill and knowledge to complete the risk assessment.
Where to start
Your Water / Legionella Risk Assessment will be used as the basis of the engineering component of the Pseudomonas aeruginosa risk assessment, assuming it remains valid and up to date. It is important to establish:


What is in place?
What is missing or not adequate?
What competence is required and available?
Whether external expertise is required.
A gap analysis should be undertaken to establish any omissions in current processes and a template is provided within the British Standard


A pre-assessment pro-forma is also provided within Annexe A of the standard.


Note: Although the document is comprehensive in its approach, an organisation is not expected to carry out risk assessments for all waterborne pathogens - this is neither reasonable nor practicable, instead the need for a risk assessment may be led by the clinical identification of an organism
Risk assessment process


The risk assessment must include a review of each system and relevant items of equipment which should be assessed individually (including the use of asset registers for potential risk systems), accounting for the proximity and susceptibility of the 'at risk' population.
The risk assessment should also identify the processes and practices of users affecting water quality, remembering inhalation is not the only mode of exposure. A key point is the understanding of where hazards are likely to grow, not just within the system itself but on the periphery too e.g.. tap aerators, strainers.


Risk assessments will likely include physically entering risk areas during normal operating periods to identify how outlets are cleaned and other management and operational practices. Observation plays a key part in ensuring the risk assessment is as comprehensive as possible.


Typically the Pseudomonas aeruginosa risk assessment process will focus on augmented care units in healthcare and result in the development of a risk matrix based action plan that can be used to inform Water Safety Groups of required actions. The assessment would therefore include:


Sources of information/persons consulted.


Detailed review to identify risks present.

Actions required to control the risks.

Record of those person/s responsible for coordinating implementation of the actions.

Recommended priorities and potentially timescales.

Date completed and recommended renewal date.

Risk ratings.




There is a pro-forma example risk assessment within Annexe C of the British Standard – and whilst this is a good starting point, it remains important to look beyond this, in addressing all the direct and indirect modes of potential transmission of the bacteria.


If you have questions regarding the issues raised above or you would like to speak with one of our consultants, please click here to get in touch.

Editor's Note: The information provided in this blog is correct at the date of original publication – February 2022.

© Water Hygiene Centre 2022