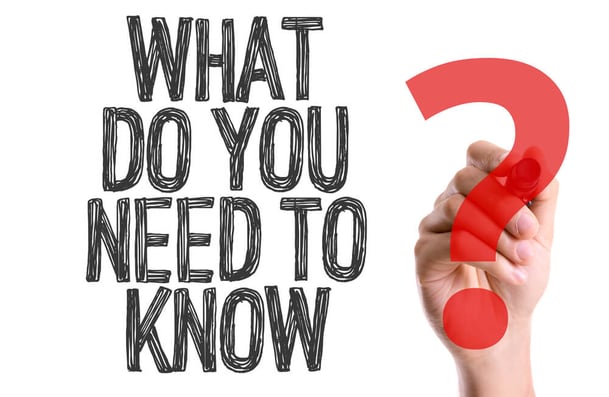 The appointed 'Responsible Person [Water]' [RP[W]] is typically the Head of Estates, although this will vary depending on your organisations policy. The RP [W] has many management and possibly operational responsibilities and duties for their organisation, such as minimising water safety risks [i.e Legionella, Pseudomonas aeruginosa, scald] associated with their buildings [whether this is a single portacabin or a large, complex and multi-faceted facility].
Whilst many RP [W] happily accept their designated responsibilities for controlling water safety, a willingness to accept what is placed in front of us, is rather different from the ability to manage risk effectively and understand which aspects of the water safety management regime may in fact need some attention.

What does the Guidance Say?
The HSE's ACoP L8 [Para. 51] states:


'The Duty holder should specifically appoint a competent person or persons to take day-to-day responsibility for controlling any identified risk for Legionella bacteria, known as the 'responsible person'


'It is important for the appointed responsible person to have sufficient authority, competence and knowledge of the installation to ensure that all operational procedures are carried out effectively and in a timely way.'


The key elements being:
Sufficient authority;
Competency;
Knowledge.


Legionella Training
An RP [W] who has authority and an in-depth knowledge of water 'installations', may well prevent risk increasing. Although, a lack of competence [time served experience and training] may lead to failures occurring. It is vital for the RP [W] to be competent and trained to allow them to make an informed risk based decision. Recent experience with a RP [W] who'd never attended any water safety / Legionella training was commissioning Legionella risk assessments in the belief this was all they needed to do!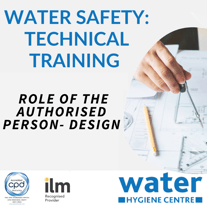 Building on the definition from the HSE above, the RP [W] role will be more of a 'controlling mind' and strategic role rather than day to day operational control of the water systems. To ensure the operational risks being managed the RP [W] needs to have adequate input providing oversight of the performance of the water systems. To facilitate this the RP [W] will perhaps appoint a Deputy RP [W] or Authorised Persons [W] [dependent upon the size and structure of the organisation].


The HSE's ACoP L8 [para. 52] does not exclude multiple persons involved in the management regime, it states:


'The Duty Holder should also ensure that all employees involved in work that may expose an employee or other person to Legionella are given suitable and sufficient information, instruction and training.'


It goes on to say:


'Training is an essential element of an employee's capability to carry out work safely, but is not the only factor: instructions, experience, knowledge and other personal qualities are also relevant to perform a task safely.'


This includes the type of water hygiene / Legionella training which allows understanding of the significant findings of the Legionella risk assessment and the subsequent precautions and actions they need to take to ensure the water systems are being proactively managed not re-actively managed.


Legionella Training Considerations
The HSE's 'Managing for Health and Safety' [HSG65] provides good straightforward advice for the RP [W], including highlighting issues around competence.


With consideration of the following;


Ensuring that your water hygiene / Legionella training is delivered by a reliable source and ensuring the person carrying out the training is competent to do so;


If your water hygiene / Legionella training is outsourced, ensure the trainer has a good understanding of your organisation and its requirements;


Deciding how your organisation will keep up to date with changes in legislation and methods of risk control;


Being mindful that competence levels will diminish if skills are not used on a regular basis, and therefore refresher training must be undertaken at regular intervals;


Simulation exercises can be useful i.e. perhaps for an outbreak scenario;


Don't assume following training that competence automatically follows;


Undertaking peer to peer reviews of competencies.


Authorising Engineer [Water]
Of course, even a trained and competent RP [W] who has a clear management strategy, and the direction and drive to provide confidence to colleagues may still require advice from external specialist help, for example their Authorising Engineer [Water] who can provide an unbiased due diligence check. The AE [W] can also complete appraisals for recommending appointment to the role of RP[W] and AP [W]. This appraisal itself is another means of confirming knowledge, competency, experience and aptitude of the individual.


An appointed Legionella Responsible Person [W] is rarely if ever removed from their role due to being unsuitable or in-competent. Conversely, the lack of training and experience is very transparent from time to time with others i.e. those who complete monitoring tasks or carry out repairs to our systems. For these individual's correction tends to be made immediately i.e. tool box talks / buddy up / training. But with the RP [W] when does their lack of training and experience come to light?


So what kind of training does a Responsible Person need? Pertinent, yes! Accredited, perhaps. A trainer who is competent themselves, yes! The Legionella Control Association is a starting point for identifying training providers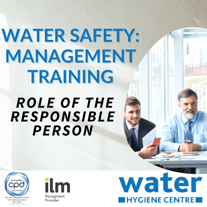 A simple way forward is to establish a 'Training Needs Analysis' for all those involved in the control regime. Not all water hygiene training is appropriate for all persons i.e. there is little benefit from sending your plumbers or site managers on a 'Legionella management' training course – essentially this is the 'wrong horse for the course'. The completion of such analysis starts this identification process and procurement of suitable training.
The Water Hygiene Centre can assist you with your training needs, we have a needs analysis which you may find helpful detailed on our website and a full list of courses is available by clicking here.


Editors Note: The information provided in this blog is correct at date of original publication - May 2018.
© Water Hygiene Centre 2019