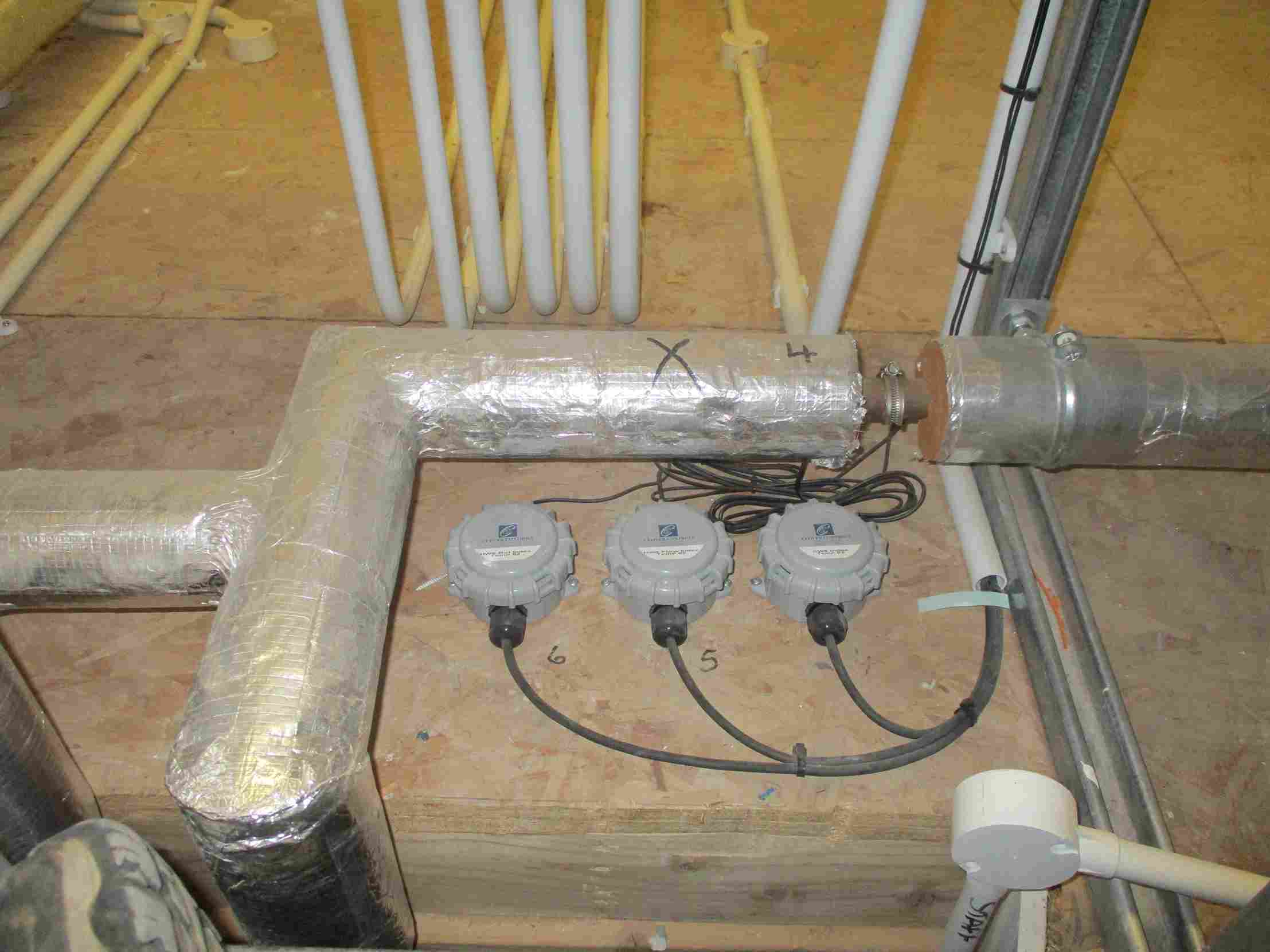 To comply with their legal duties, duty holders should regularly monitor water systems to ensure their controls measures and precautions remain effective (HSE ACoP L8). This management regime should involve checking the performance and operation of systems, inspecting accessible parts, and monitoring to ensure the treatment regime is effective.



HSG 274 Parts 1, 2 and 3, go into detail about how this can be achieved depending on the water system installed. One such way, is to measure the temperature of water around the system to ensure it meets the required values stated in the water hygiene guidance documents.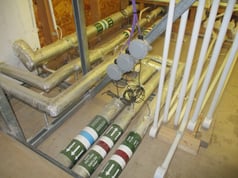 Traditionally water temperatures are taken by a trained operative or a competent person using a handheld thermometer, either by placing a probe under running water or pressing one against pipework at points around a system/building. This task can become very labour intensive and requires a physical presence but is there a way of undertaking this task remotely? The simple answer is yes.


There is no preferred method of temperature taking stated in guidance documents, only that appropriate water hygiene training is given, however, it does introduce the idea of building management systems (BMS) to provide automated monitoring that allows for early detection of failures in the control regime. The BMS sensors are installed to parts of the water system necessary and send temperature data back to a central computer or portal.


Further guidance regarding BMS use is given in HTM04-01, where it explains the benefit of alarm systems, instant data collection and its use for analysing historical data. It also details the locations where sensors should be installed, such as cold water storage cistern inlet, outlet, surface, calorifier flow and returns, and circulating hot water loops.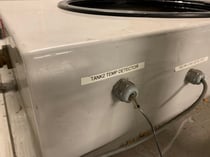 Installing BMS to water systems at the design stage is beneficial as it allows for easy access to install the sensors where you need them, such as on pipework runs in voids and ducts. Retro fitting BMS sensors for water monitoring can also be achieved, particularly with the advances in Wi-Fi and Bluetooth technology.


To help weigh up the pros and cons of remotely monitoring water systems, here is a table to help: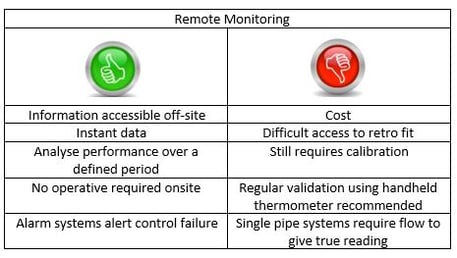 So yes, you can remotely monitor water systems, and if you are not already, you really should start to think about it. The digital age demands more data, and the millennial generation becoming management will demand quicker response times. Remote monitoring through BMS systems will allow us to, as one man once wrote: "shake hands with the future – prevention is better than the cure".


If you have questions regarding the issues raised above or you would like to speak with one of our consultants please click here to get in touch.


Editors Note: The information provided in this blog is correct at date of original publication – April 2021


© Water Hygiene Centre 2021