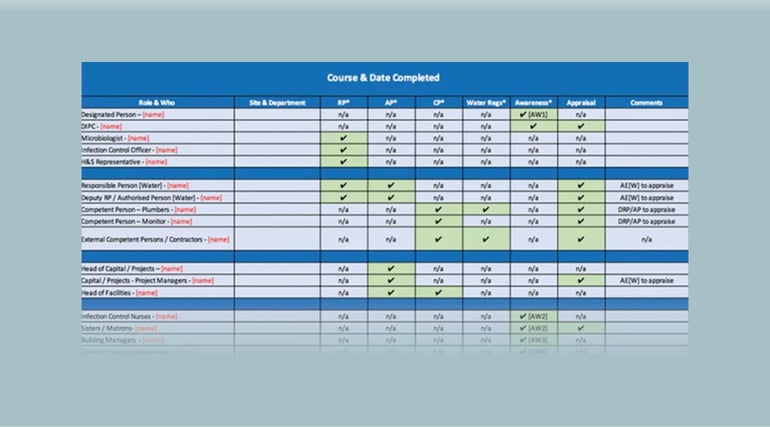 Keep track on which members of staff need to be trained on what and when with this FREE tool from The Water Hygiene Centre.
The objective of the Training Needs Review Tool is to provide your Water Safety Management Group with an informed status of water safety training.
This training review tool simply allows you to keep track of your team's training records and easily helps you to identify when training has expired and requires refreshing.
This Free Tool enables you to:
- Identify who is involved with Water Safety in your organisation and record their names against each role within the table.
- Any training more than 3 years old will automatically be highlighted in red easily indicating that training is required.
- Take to Water Safety Management Group meetings for regular review.
Click below to be taken to the Training Needs Review download page.