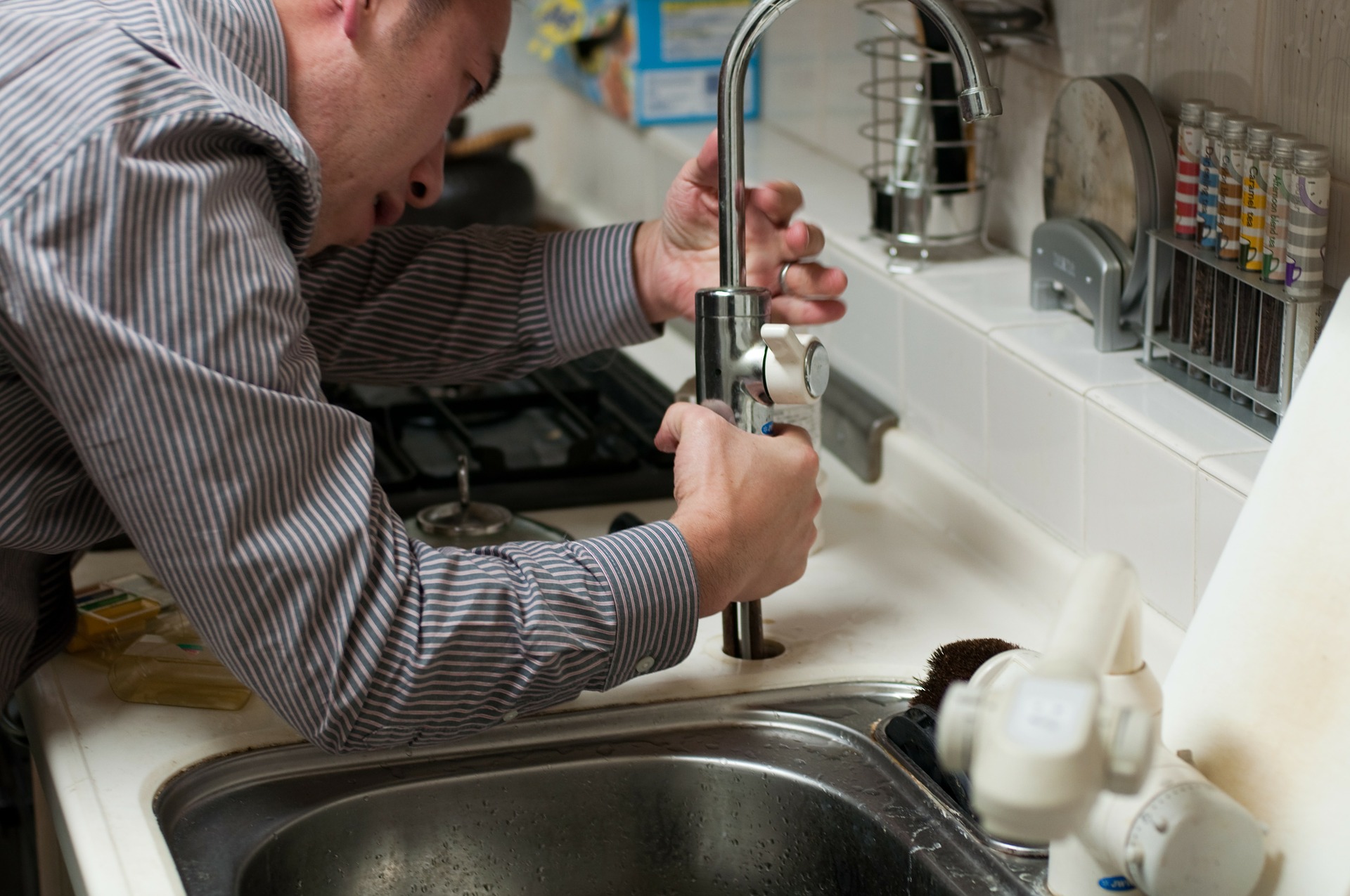 Following changes to the Water Regulatory Advisory Service (WRAS) which took place on the 1st of April 2021 and environmental changes impacting fitting and labelling, our previous blog on Approved Materials & Individuals Competency has been revised to acknowledge, WRAS being split into two separate businesses – Water Regs UK and the Water Regulations Approval Scheme.
The previous blog highlighted the problems resulting from using non-approved plumbing materials. Both new businesses continue to offer support to managing this issue. Water Regs UK focuses on support to water suppliers across the UK in their role to enforce the Water Supply (Water Fittings) Regulations and Scottish Water Byelaws, by simplifying and making awareness more accessible to those installing, maintaining or managing water systems.
Keeping up to date with water regulations and water matters is easily done by visiting Water Regs UK. This site not only offers clear advice on the regulations but offers visitors to the site the opportunity of testing their knowledge, and improve/maintaining staff awareness of industry/regulatory changes. The Water Industry Approved Plumber Scheme (WIAPS) which focuses on improving Plumber and industry standards is part of Water Regs UK.
What changes have been noted to the previous blog?
Previously the blog highlighted the importance of WRAS approval and checking that fittings held suitable certification. The main purpose of the launch of the Water Regs UK and Water Regulations Approval Scheme was to help clarify the differences and outline the services offered by the two separate entities.
Water Regs UK's focus is on protecting public health and encouraging water efficiency by promoting compliance with the Water Fitting Regulations and Byelaws as such you may find this compliance guidance an important tool to understand the revised needs. This information and guidance provided by Water Regs UK aims to help consumers, building owners, designers, installers and manufacturers understand the water regulations.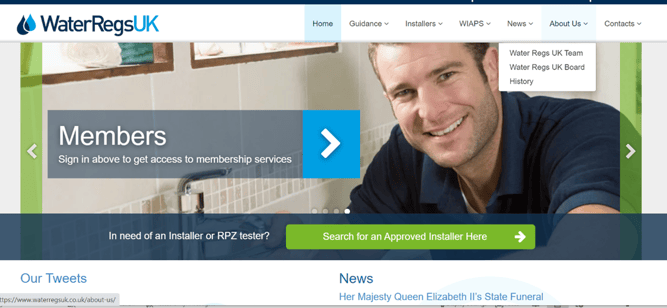 Consumers, building owners, designers, and installers should not only be aware of what is required to comply with Water Regs UK guidance, however, and more importantly ensure the work is undertaken by competent engineers. The Water Industry Approved Plumber Scheme (WIAPS) provides water industry-backed accreditation to qualified installers on behalf of 14 water companies. WIAPS is also part of WaterSafe, that brings together all seven Approved Contractors Schemes across the UK so that consumers can search for an approved installer in one place.
Managers should ensure their staff, especially plumbers or gas fitters, look to join the approved scheme. This not only assists those responsible for water systems but ensures that contractors or facilities teams have access to industry information as well as awareness of just how approval schemes like WRAS operate.
The previous issue of this blog offered awareness of WRAS-approved fittings. However, those fitting the item or purchasing the item should be aware that if the fitting is not installed correctly it may fail to offer the protection required or if the fitting is being used in a non-domestic property it may require to be installed descriptively as described/required by the issued certificate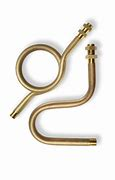 These needs are known as Installation Requirements, they are identified with the products certificate by an issued number, commonly known as IRN (Installation Requirement Number). These small numbers can alter the WRAS status of the certificate, basically, by not following these needs the certificate and the protection the device offers may no longer be valid as the installer failed to follow them.
WRAS fittings are designed to ensure water quality is maintained, and that water supplied by a local water supplier which is Wholesome (fit for human consumption) is not impacted in any way. The IRN requirements may however differ from domestic to commercial for the same fitting i.e. A composite mixer tap, commonly seen in homes and businesses in kitchens may need backflow (single check valve) on the hot and cold supplies commercially although not in a home.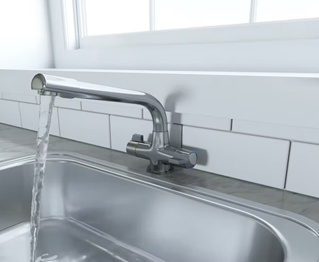 A basic composite mixer tap commonly seen in homes and businesses by the kitchen or take-a-breakpoint are issued with WRAS approval to meet all-important compliance needs. The question is - was it fitted in a place other than a domestic home? If so, the WRAS approval could have an IRN which states when fitted to a non-domestic property a single backflow device should be installed to both the hot and cold feed.
The Approved Code of Practice ACoP L8, offers guidance over the control needs associated with Legionella and other common biological risks with water systems. However, it draws attention to the fact that it fails to cover welfare needs or poor workmanship.
These two areas are the focus of Water Reg UK and WIAPS. Ensuring you comply with, The Water Supply (Water Fittings) Regulations and Water Supply (Water Fittings) (Scotland) Byelaws will ensure water fittings do not cause waste, misuse, undue consumption or contamination of the water supply by purchasing the correctly labelled equipment.
What needs to be done?
To ensure the fittings meet the full requirements you must ensure staff or those installing or maintaining the fitting are suitably trained and qualified to prevent the fittings from:


Leakage;

Leaching of metals (e.g., lead);

Increased microbiological activity, including the possible presence of pathogenic organisms;

Back-contamination of the water supply or other parts of the system

.
You should encourage staff or those you employ to follow good hygiene practices, have water regulation awareness and look to have membership of WIAPS or register with the local water supplier.
For more information about Water Hygiene Centre and our independent advisory services click here.


Image thanks to fran1 from Pixabay
Editors Note: The information provided in this blog is correct at the date of original publication – November 2022.
© Water Hygiene Centre 2022