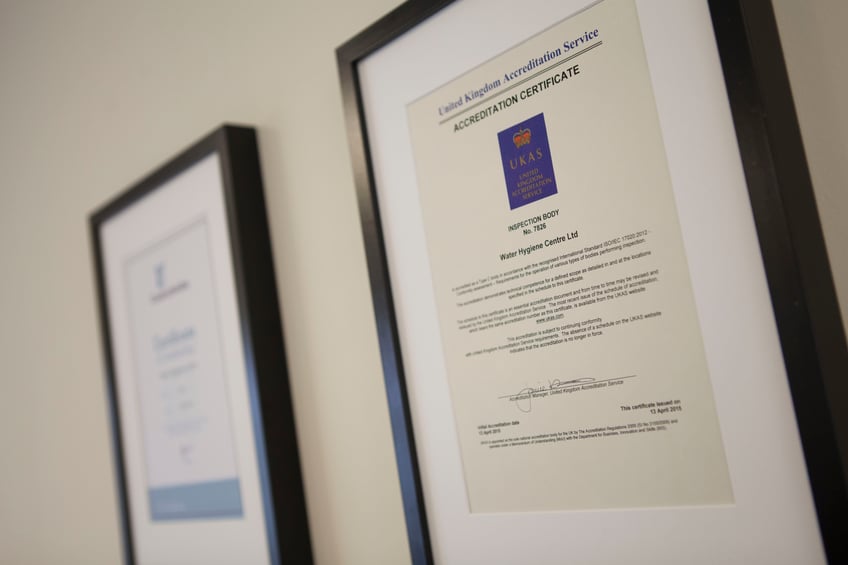 If you are responsible for estate or building management in your hospital or healthcare setting you are invariable responsible for appointing a water safety consultancy for completing Legionella risk assessments.
As such you'd be mindful on the importance of water safety and getting it right. The effective management of water systems is vital to prevent Legionnaires' disease, a waterborne pathogen transmitted in atomised water.
Here, we examine some key points to bear in mind and – in particular – how to choose the right consultants for the job, minimise the risks and achieve the effective risk management.
Adherence to ACoP L8 and BS8580-1 Water Quality Risk Assessments for Legionella
ACoP L8 offers practical advice and specific guidance on the control of Legionella bacteria in water systems, it applies to all organisations. Key elements being ensuring a suitable and sufficient risk assessment is completed and reviewed to make sure it remains current.


In addition, BSi has produced 'BS8580-1:2019 Water quality- Risk assessments for Legionella control - Code of Practice'. It applies to activities and premises where water is stored or used in any way that might have a reasonable foreseeable risk of exposure to Legionella.
The standard provides recommendations and guidance on the correct assessment of risk of water systems, including the introduction of 'As Low As Reasonbly Praticable' [ALARP], "Inherent" and "Residual" risk and the need for a defined risk scoring matrix.


For those water hygiene companies who deliver Legionella risk assessments in accordance with BS8580-1 this gives an indication of a professional approach and a measurable standard for risk assessments.
When selecting a water hygiene company, what should you check for?
It is essential the consultancy gets it right and helps you to comply with all relevant regulations, guidance and standards.


Firstly, the consultancy should be a member of the LCA (Legionella Control Association). The LCA publishes a code of conduct for service providers, albeit a voluntary code, membership to the LCA is seen as demonstrating a commitment to high standards of service.


The LCA details on their website that membership is now over 300 companies. With such a choice, how can this Responsible Person further 'filter' the selection process for a water safety consultancy?


If we look to BS8580-1 where risk assessments completed in accordance with this standard, then UKAS accreditation is the logical fit for the delivery of risk assessments.
We already acknowledge UKAS accreditation for laboratories who complete analysis on water samples. The same is true with the calibration of thermometers! Therefore, accreditation to UKAS ISO:17020 Conformity Assessment, an accreditation for organisations who perform various types of inspections, surveys and risk assessments and for the impartiality and consistency of their inspection activities.


As such appointing a UKAS accredited water hygiene company to complete your Legionella risk assessment is critical for ensuring consistency and reduces a degree of guesswork out of the selection process and ensures impartial advice and knowledge.


Currently, there are only a handful of companies listed by UKAS as being accredited for delivery ISO:17020 Conformity Assessments. The Water Hygiene Centre is one of them, this list can be found here: UKAS ISO:17020
Impartiality and Professionalism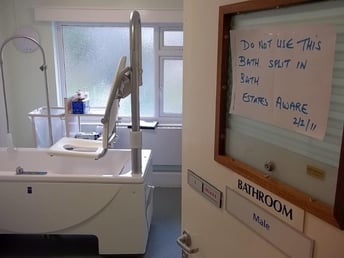 A central principle of ISO:17020 accreditation is a must for impartiality, as such a consultancy should not be the same entity that carries out any remedial works. For most of us who are drivers, the dreaded driving test, the Driving Test Examiner was not your driving instructor!


Integrity and impartiality are so important. This segregation of duties (and any financial motivation) means a professional Legionella risk assessor remains independent with no vested interest recommendation additional / unnecessary actions.


In summary, the selection of a water safety consultancy can be somewhat overwhelming. Although knowledge on the ACOP L8 and BS8580-1 and requiring the water safety consultancy has accreditation to the LCA [for risk assessments] and UKAS ISO:17020 will ensure the selection process and decision to appoint has exercised due diligence.

A final note, the HTM04-01 details a risk assessor to demonstrates evidence of their training and recent experience either as part of presentation or interview!
If you have questions regarding the issues raised above or you would like to speak with one of our consultants please click here to get in touch.
Editors Note: The information provided in this blog is correct at date of original publication - June 2017.
© Water Hygiene Centre 2017