The title "Authorising Engineer [Water]" is not new. It has been used for some time in industry and in the Ministry of Defence, where high risk activities require a competent person to oversee and provide assurance in respect to the competency of operatives, and the adequate implementation of rules and procedures.
This need is defined in the MoD and Defence Safety Authority's guidance Management of health and safety in defence: high risk activities on the defence estate (JSP 375 part 2, volume 3)
For most of us we would have come across the title 'Authorising Engineer' in the HTM00 "Policies and principles of healthcare engineering" from the Department of Health as well as the supporting HTM documents.
The Institute of Healthcare Engineering and Estate Management (IHEEM) define Authorising Engineers as "an independent engineer or other appropriately experienced and qualified individual appointed to take responsibility for the effective management of the safety guidance recommended by the Department of Health".
What is the role of the Authorising Engineer [Water]?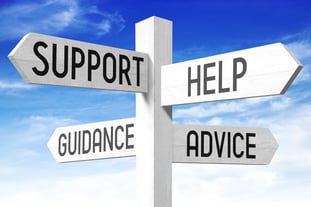 The role of Authorising Engineer's in healthcare estates management depends on the service specialism. These roles are documented in the relevant Health Technical Memoranda [HTM]. HTM00 "Policies and principles of healthcare engineering" provides general guidance applicable to all services:
the AE acts as an independent professional advisor;

the AE provides services in accordance with the relevant HTM;

the professional status and role of the AE may vary for different specialisms;

the AE acts as an assessor and makes recommendations for the appointment of Authorised Person(s);

the AE monitors the performance of the service;

the AE provides an annual water safety audit to the Designated Person;

Agrees the level of safety, quality and process support for "specialist installation"

Remains independent from the organisation and its operational structure, especially in regard to audit process.


There are similarities and commonalities between disciplines but the precise requirements of the AE role will vary due to the requirements of each discipline. HTM04-01: Safe Water in Healthcare Premises does not provide much further detail in respect to the role of the AE[W] but it states clearly that they will be also a member of the water safety group (WSG).
'The AE acts as an independent professional advisor'
For an AE to be effective it is understood that they should be independent of the organisational management structure. This is so that they are able to comment constructively on the performance of the service without prejudice.
Organisational management should also consider whether an AE is sufficiently independent of direct benefits from the sale of additional services; whether these be physical measures or inspection and testing services. AE services are provided in a commercial environment and very few individuals, if any, can claim absolute independence.
It is down to the organisational management to satisfy themselves that their chosen AE is free from inappropriate bias. Perhaps one important distinction would be the separation of advisory services such as design, auditing, Legionella risk assessments and Legionella training versus hard services such as alterations, installations, water treatment and the servicing of plant & equipment.
The Water Hygiene Centre is sometimes asked to endorse particular products and/or recommend contractors. This is not in keeping with the independent nature of the role and in these instances the AE must remain objective and assist the client in developing a robust process for the selection of products and service providers.
Choosing an Authorising Engineer [Water]
AE[W]s combine specialist knowledge of engineering, building services, microbiology and health and safety to support organisations in meeting compliance objectives.
IHEEM co-ordinates a register of Authoring Engineers for the healthcare estates sector. Candidates wishing to become registered AEs must apply to the IHEEM, registers are held for the following disciplines:
Electrical
Decontamination
Medical gases
Water
Registered AEs agree to comply with the "IHEEM Code of Professional Conduct", which applies to all IHEEM members, and in addition are subject to the "Code and Rules of Conduct and Disciplinary Regulations for Registered Authorising Engineers".
Whether registered or unregistered, the range of providers now offering AE services is growing and choosing the right AE[W] for your organisation is now, more than ever, key to the success of the organisation's water safety programme.
The problem for organisations requiring an Authorising Engineer for water services is that there are simply too few registered AE[W]s to satisfy the demand. This has led to the industry back-filling with unregistered AEs. Water Hygiene Centre is not currently IHEEM registered and this remains a work-in-progress for our AE[W] team.
It should be noted that many widely respected AE[W]s are not registered but this lack of regulation means that it is left to the Responsible Person and / or the Designated Person to establish that their chosen AE[W] is suitably qualified, experienced, skilled and in possession of other qualities appropriate to the role. It is important to have that support when it is most needed, when urgent action is necessary and critical decisions are to be made. The benefit of having access to an AE when you need that support is clear. Choosing an AE[W] service with resilience could make a big difference.
Water Hygiene Centre offers a structured AE[W] service including a range of components aimed at achieving and maintaining compliance with legislation. Support is provided throughout the contract period including attendance at Water Safety Groups [WSGs] meetings, the frequency of these visits can be tailored to organisational needs. Water Hygiene Centre offers strength-in-depth through our fice qualified Authorising Engineers [Water] providing a service with genuine national coverage.
For more information about Water Hygiene Centre and our Authorising Engineer [Water] service click here.
Editors Note: The information provided in this blog is correct at date of original publication - January 2018.
© Water Hygiene Centre 2019