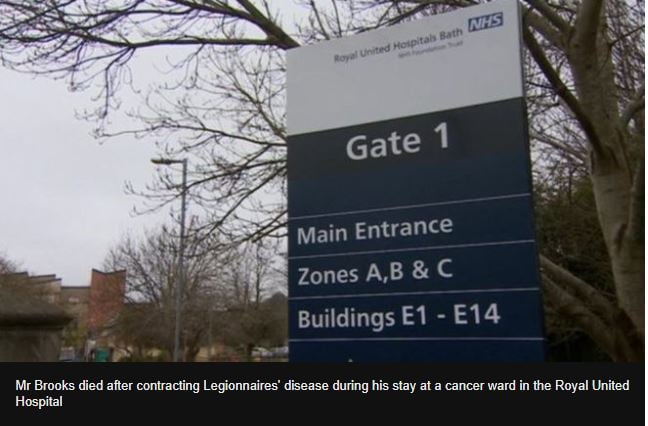 Royal United Hospitals Bath NHS Foundation Trust was recently fined a hefty £300,000 and ordered to pay an additional £37,451.78 in costs after pleading guilty to a breach of Health and Safety Law.
A HSE Legionella Inspector speaking after the hearing said "RUH had measures in place to prevent and control the risk to its patients from exposure to legionella from its water systems, but these were ineffective due to the Trust not having accurate knowledge of the layout of those water systems."
The HSE report suggests a lengthy delay occurred between construction of a new annex to the William Budd Ward in 2009 and subsequent updates to the Legionella control programme.
It was not until the death of a cancer patient in 2015 that an investigation by the HSE discovered the water system in the annex was fed from a separate loop.
This meant that the water system in the annex was not captured in the monitoring programme and water temperature failings were not detected.
Although there was no epidemiological evidence [the strain of legionella found in the water system was not the same legionella that killed Mr. Brooks] linking this death to the hospital.
It has been reported that multiple water outlets in the ward where he was being cared for tested positive for Legionella bacteria during the subsequent investigation.
The HSE Legionella Inspector concluded there was sufficient evidence to prosecute the Trust for exposing patients to legionella risks from bacteria in its water systems.
Further Reading: Read more about what is a legionella risk assessment, Mistakes to Avoid and Frequency >
This case reiterates the need for organisations to have:
A Water Safety Group to review and approve 'Projects' i.e. 'Projects' [be it a new construction or a refurbishment] is a standing agenda item at their meetings.


A robust process in place for reviewing the validity and accuracy of Legionella risk assessments, schematics and control measures.


The subsequent Legionella risk assessment associated with a project will inform the Water Safety Plan / written scheme of change i.e. additional monitoring because of the project. The defined written scheme should be promptly updated to account for such changes.



Editors Note: The information provided in this blog is correct at date of original publication - May 2018.

© Water Hygiene Centre 2018

Image credited to BBC News