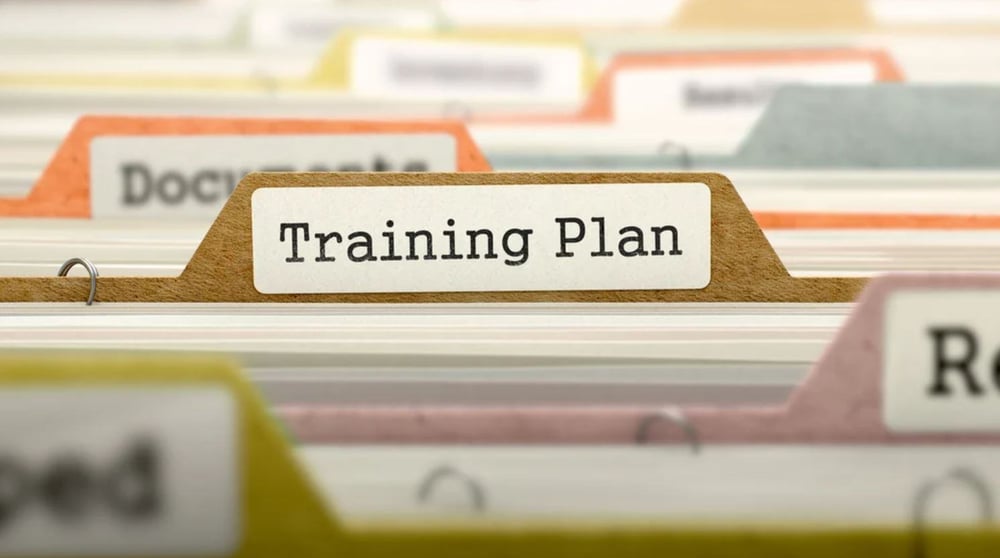 Both Legionella management and more broadly Water Safety Groups' [WSG] have been utilised to review and control strategic and operational water hygiene issues for many years now, but the diverse make up of those individuals attending, means a one-size-fits-all training approach can be difficult to achieve effectively.
Any training programme aimed at the WSG as a whole, will certainly build on known areas of reduced individual expertise and must provide a common baseline from which to achieve increased competence in their formal or informal WSG role, but we also need to be realistic. Initial or even WSG refresher training sessions held even at an annual frequency [which is rare] are limited in their scope.


Guidance commonly highlights that the Responsible person [water] and WSG, both individually and collectively, need to ensure there are processes in place to ensure that all those who have an influence on the safety of water, have the appropriate skills, experience, training and personal qualities to be able to fulfil their role effectively. This on-going process must start with the competence and training of the WSG itself.


What Does the Current Guidance Highlight?
On a general note, although we are all aware of the vital nature of undertaking routine training and the Management of Health and Safety at Work Regulations mandate this as a requirement. But what specifically do the relevant guidance documents tell us regarding WSG training needs?


HTM04-01 Water Safety in Healthcare Premises Part B does identify that:
"The incidence of healthcare-associated waterborne illness is relatively low… but investigation of these outbreaks has shown that they are generally related to 'poor training', flaws in system design, poor commissioning and risk assessments, defects and breakdowns. However, 'by far the greatest contributors to outbreaks of Legionnaires' disease' are poor or inappropriate maintenance and control procedures and 'ineffective communication and systems management'."
So, addressing these concerns makes clear a robust training programme delivered effectively for all levels of staff a necessity.


The issue of BS8680 Water Quality – Water Safety Plan – Code of Practice at the end of May this year is widely being seen as a key update in the formal and coherent management of water safety issues. This has led to the planning of or on-going update of water safety plan documentation. WSG members will inevitably be involved in the review and update of many of the WSP suite of documents and as such, there appears to be no better a time to discuss and implement a WSG training programme.


Although most organisations undertake training on a routine or ad hoc basis, BS8680 highlights under 'Gap analysis consideration' a question as to:
"[…] whether there are effective supporting programmes for all who might have an impact on water safety, including staff consultation, training and competence checks, communication, surveillance, quality systems, internal and external audit."
More generally it states:
"The WSP should also include the processes for ensuring all those involved in any stage of this process have sufficient information, instruction and training to understand the impact of both good and poor design, build, commissioning, operation and management on water system safety which is specific to the type and range of systems and equipment to be incorporated in the building."
Additionally, that: "roles, accountabilities and responsibilities should be clear in cross-functional/departmental projects and processes". Only via appropriate training can WSG members achieve this and successfully fulfil the remit of the WSG.
BS8680 additionally on installation/design issues states specifically that:
'The WSG should have sufficient training and input of appropriate expertise to ensure the WSP has robust processes and checks are in place' to ensure:
1) the system when completed is fit for purpose and delivers water of the quality required for each type of use and user;
2) the type and quality of components and fittings are compatible with organisational requirements, taking account of ongoing maintenance costs for example […]."


HTM04-01 Part B Operational Management, Ch. 6.27 Staff Training and Competence, is equally clear on the need for training if not specifically for the WSG itself stating:
"The WSG should implement a programme of 'staff training' to ensure that those appointed to devise strategies, carry out control measures and undertake associated monitoring are appropriately informed, instructed and trained."
Although training certainly could be undertaken by an internal member of staff there is benefit in the use of an honest broker such as an independent training provider, or better yet, a provider which has detailed knowledge of the machinations of the organisation, such as the appointed competent help or Authorising Engineer [AE].


A Varied but Applied Focus?
HTM04-01 Part B also goes on to provide a useful guide to water hygiene training topics many of which can be adopted for a WSG training agenda [either within or out of the NHS] and provides a good starting point. After generic water safety issues have been covered in any WSG training session [we all need reminding of the obvious to ensure issues are not taken for granted or assumed], perhaps the focus of the remainder of the training should be specific to the organisation and in particular compliance issues which tend to dominate the focus of the WSG meeting, though which can't adequately be discussed due to time limitations.


To this end then, the training may be part formal learning and part development and review of on-going water safety concerns. These could for example include: sampling results and their interpretation and or resolution; a review of current and often 'historical' practices – are they 'best' practice?; or to determine those other issues we haven't quite yet managed to integrate fully within the WSP structure due to cultural or financial hindrances [even though past internal and external audits have continued to highlight as failings]. To ensure these relatively rare training sessions are best utilised, prior agreement on discussion topics is also useful in ensuring the session is a bespoke as possible.


Assuming adequate time and funding is made available, to undertake WSG training means this key aspect of achieving competence is one of the easier compliance issues to resolve. Following identification of all the relevant stakeholders and the production of a straightforward training needs analysis, a suitable programme of WSG training can then be implemented on a prioritised basis via a documented action plan. Should you wish to update your organisations training requirement, the Water Hygiene Centre can provide bespoke WSG training services to suit your needs.
If you have questions regarding the issues raised above or you would like to speak with one of our consultants please click here to get in touch.


Editor's Note: The information provided in this blog is correct at date of original publication – November 2020.
© Water Hygiene Centre 2020