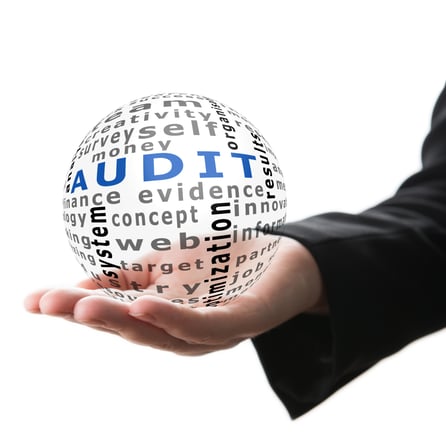 If you are responsible for estate management in a healthcare organisation, you will already appreciate the importance of complying with Regulations such as MHSWR, COSHH, Water Supply (Water Fittings) Regs 1999 and guidance documents such as ACoP L8, HSG274 and HTM04-01.
Here, we review what water safety audits are, why auditing is so important, and finally who makes a good auditor.


What is a Water Safety Audit?


There are numerous definitions of 'audit' covering financial, quality systems, clinical, and safety audits to name but a few. A broad summary would be an independent and systematic examination of policies, procedures, and records to ensure appropriate implementation and performance.


The HSE details 'audit' as a key element of the Management of Health and Safety at Work Regulations (MHSWR) 1999, it features as part of the 'plan – do – check – act' methodology, under 'check' the need to measure and review performance.


The Department of Health details in HTM00 that an independent audit system should be in place, with at least an annual audit completed whereby the auditor remains independent of the healthcare organisation, such as an Authorising Engineer (Water).
Who should complete a Water Safety Audit?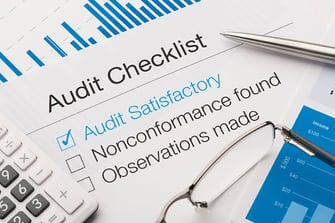 We've just seen that one approach to auditing is an annual audit completed by the independent Authorising Engineer (Water).
As this is an annual audit the scope may just focus on the management arrangements in place and how effective these are. The ultimate scope of the audit should be determined by the AE (W) based on their experience of working with the healthcare organisation.


For the AE (W) the focus of the checklist could broadly include:
Appointments / Legionella Training / Competency;

Suitability of Legionella Risk Assessment and implementation of the Risk Minimisation Scheme (actions arising from the risk assessment);

Suitability of the operational procedures/process;

Adequacy of document management and evidence.


This is not the only means of auditing. More frequent auditing may be undertaken by individuals who are operationally responsible for water safety, such as the Responsible Person (Water) and/or Authorised Persons (Water).
These audits should be defined as part of the Water Safety Plan and should routinely inform the Water Safety Group (WSG) on the operational performance of the management system / operational procedures i.e. routine monitoring records are being completed competently and timely with appropriate notification of non-compliance occurrences with an auditable trail for each detailing resolution.
Although, where resolution may not be achieved immediately the WSG can make an informed decision on the action to take.
The auditing process includes:
Interviewing key staff;

Reviewing

water safety records

to confirm and corroborate these interviews;

Observations and inspection.
Auditors should be guided by a defined checklist of criteria. The checklist needs to be specific for the element of the management system they are auditing. A proficient and experienced auditor should be able to look beyond the checklist and follow up/investigate further things they believe might help paint 'the bigger picture'.

Why should you have an independent audit for Legionella?
Earlier in this blog we detailed MHSWR and HTM04-01, both of these documents are about establishing a robust management system, which for Legionella control means the water system, which is based on continuous improvement.
Measuring performance through auditing checks your water safety plan has been implemented and will assess how well it is performing at controlling risks, which may identify vulnerabilities within the Water Safety Plan.
Conclusion
A programme for auditing should be in place detailing who the auditor/s is/are and what they are auditing. This programme needs to be dynamic to account for findings i.e., if something is always right then move away from auditing so intensely, focusing more efforts on other elements which may have issues. The programme should focus on key elements of your Water Safety Plan namely:


Policy – management arrangements;

Legionella Risk assessment – suitability and standards;

Operational procedures/practices and records.


The outputs from audits should prompt the WSG to review the appropriate parts of the Water Safety Plan thus keeping it a living document with adequate control of risks.


Editors Note: The information provided in this blog is correct at date of original publication - June 2017. (Revised August 2023)
© Water Hygiene Centre 2023