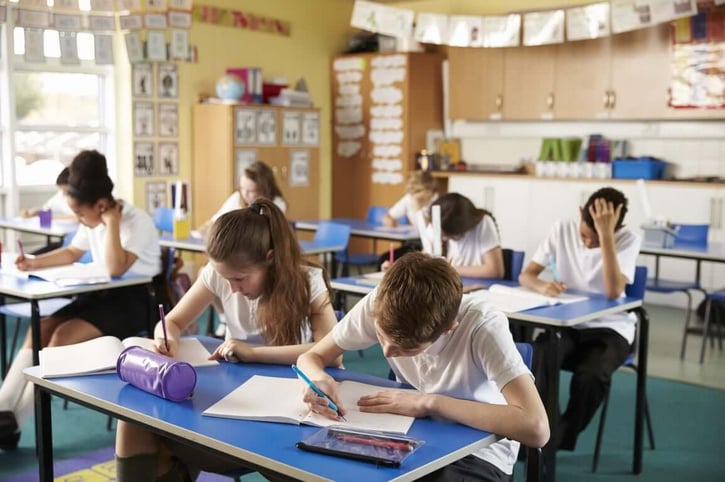 Good water safety management within school properties can be distilled into the following areas:
1 – Determining management arrangements and responsibility;
2 – Establishing the level of Legionella risk and devising an action plan proportionate to risk;
3 – Evidencing how Legionella risk has been suitably controlled, managed and reviewed.
Legionella Guidance
ACoP L8 and HSG 274 Part 2 provide the most current guidance and practical advice on managing the Legionella risk– ultimately to help ensure compliance with various health and safety regulations i.e. COSHH.


Establishing the level of risk within school properties can be further compartmentalised into two main areas:



1 – Governance Arrangements i.e., Management Policy;
2 – Operational Arrangements i.e., Water Safety Plan



Whilst many of the governance and operational water safety responsibilities may be delegated, it is noteworthy that the Responsible Person (RP) will retain overall accountability for health & safety risks within the school.
It may be prudent to consider this when planning the resources and budget required to ensure that all health and safety concerns are adequately addressed. The threat from Legionnaires' Disease is considered 'preventable' and when contracted from an estate, invariably there will be legal ramifications…
Competence and Responsibilities
Starting with 'Governance'; it's important to identify and establish a hierarchy of authority (known as the 'Communications pathway') for water hygiene management ensuring that those responsible are demonstrably competent to undertake their role. Doing so will help the school to suitably delineate between management and operational water safety responsibilities.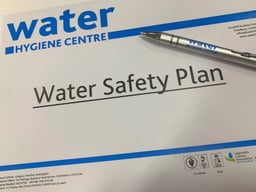 The responsibility to manage and deliver the 'Operational Arrangements' of a Water Safety Plan / Written Scheme of Control typically falls within the role of the RP. Nominating a demonstrably competent person (known as the RP) is a requirement of ACoP L8 and HSG 274 Part 2 and is a role of significant responsibility.
The RP is the 'directing mind' of the school - often the Principal / Head Teacher (depending on the type of school). The RP may not necessarily possess all technical knowledge on water safety and may be lacking in water safety experience, therefore operational authority may be delegated to a Deputy RP / Authorised Person.



The Deputy RP / Authorised Person will then ensure the estate is managed following the operational Water Safety Plan / Written Scheme of Control and provide assurances to the RP through monitoring records on the state of compliance.



Once the management structure has been agreed upon and formalised within a policy document, water management considerations now become more 'operational'. For example, a good starting point for a school, as for any organisation, would be to commission a site-specific Legionella risk assessment with accompanying schematics.


Carrying out a site-specific Legionella risk assessment is an absolute requirement under health and safety law. Provided that the risk assessment is accurate and ideally completed following the relevant standards, such as BS8580-1:2019 Water Quality. Risk Assessment for Legionella Control and/or by a UKAS accredited organisation, then the full extent of the Legionella risk will be captured.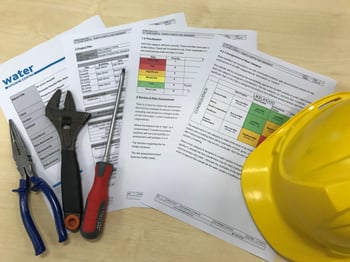 The risk assessment should include a survey that includes all the systems that may contribute to or cause a risk of waterborne infection. Risks should be evaluated and quantified based on the likelihood of Legionella contamination within a given system and the consequence of infection from these bacteria, using a scoring system for example.



Once the risk assessments have been completed, an assessment of perceived inherent and actual risk will be provided by the risk assessor. In practice, this often generates recommendations on how Legionella risk can be reduced within the school. The risk assessment can therefore be used to inform the Water Safety Plan / Written Scheme of Control and assist with the development of an action plan that identifies the corrective action to be taken as well as realistic timescales for completion.


Schools, as with all organisations, must at this stage identify what is reasonable and practicable to include within the action plan to help ensure that the water safety management approach remains sustainable for the organisation.



School Water Systems
School water systems that could present a risk and will more than likely include, but not necessarily be limited to, the following types of risk systems:


Domestic cold-water systems

– cold water (i.e. less than 20°C) is to be achieved at the outlet within two minutes. This should be confirmed by monthly

monitoring

from

sentinel outlets (i.e. those nearest and farthest from the water source);




Domestic hot-water systems

– hot water should be heated to at least 60°C and be distributed to all parts of the system at 50°C or above. Hot water should achieve temperature within 1 minute of opening the sentinel outlet (non-circulating systems). With circulating hot water systems this should be confirmed by taking the temperature from the pipework of the various return loops (principal, subordinate, tertiary) where the temperature should be achieving 50°C or above;




Showers

– ensure that these outlets are cleaned and descaled or replaced at least quarterly. If showers are infrequently used, they should be removed or

flushed regularly

at least weekly. Flushing activities are to be captured in a documented programme with records kept as evidence;




Wash hand basin tap outlets

– ensure that all outlets are used or flushed at least once weekly. Similarly, if there are infrequently used outlets then they should be removed or captured in the aforementioned

Legionella flushing regime;




Cold water storage tanks (stored cold water)

– ensure that temperature within the tank is less than 20°C, the take is adequately sealed to prevent the ingress of organic contamination;




Hot water generators (stored hot water)

– stored hot water should be no less than 60°C and therefore flow at no less than 60°C from the generator with a return temperature back to the generator achieving at least 50°C;




Thermostatic mixing valves (TMVs)

– the installation of

TMVs

should be informed by a Legionella risk assessment! Depending on the asset which the TMV is serving, the water temperature should be regulated to 41°C +/- 2°C to mitigate scald risk. However, this falls within a temperature range that encourages the growth of waterborne bacteria (20-45°C) and therefore these risk systems should be dismantled, cleaned, disinfected and functional checks at least annually.





Conclusion
The HSE's HSG274 Technical Guidance, Part 2, Table 2.1 provides practical guidance on the minimum requirements for the management of water risk systems. Therefore, whilst it's not mandatory to follow the guidance, bear in mind that should the guidance not be followed then an organisation will need to demonstrate that they have achieved either an equivalent or better standard.



Finally, comprehensive and complete water safety records must be kept and be easily accessible. A failure to provide sufficient evidence to demonstrate that the risk of Legionella is being managed and that systems are in control could be interpreted as a failure to ensure that the water is safe.



If you have questions regarding the issues raised above or you would like to speak with one of our consultants please click here to get in touch.
Editors Note: The information provided in this blog is correct at date of original publication - March 2023.
© Water Hygiene Centre 2023